Community Fundraising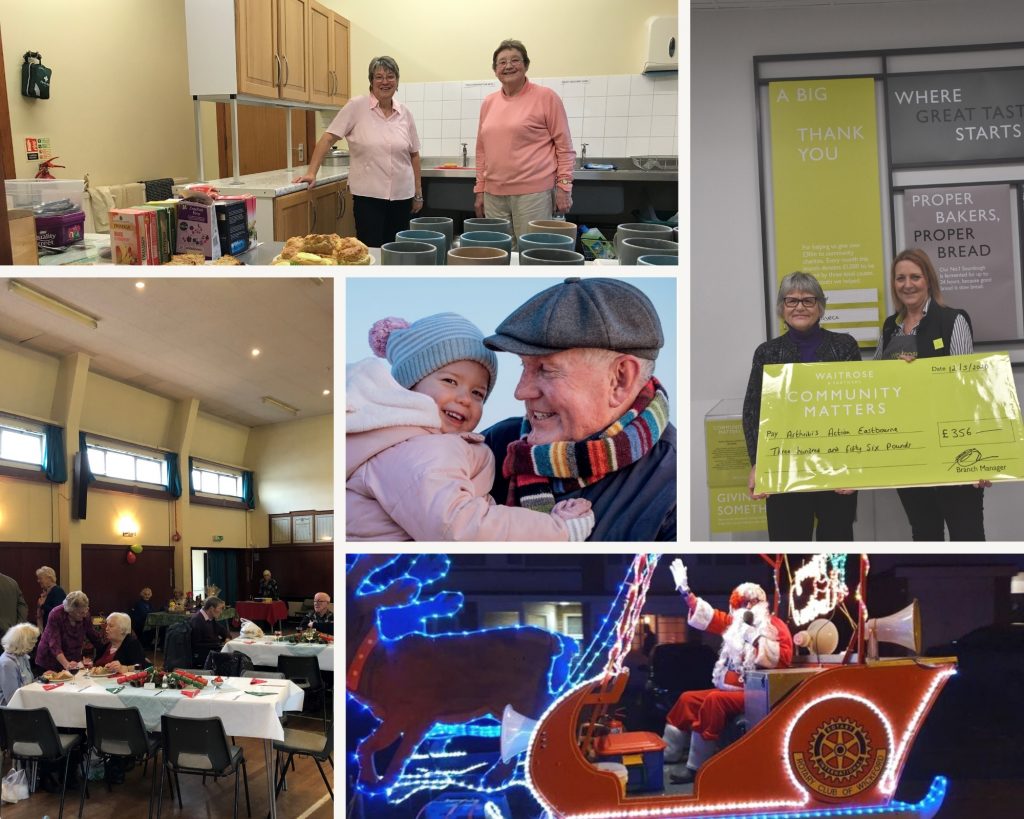 Our local communities have never been as important as they are now. We are therefore grateful for the support we receive from groups and organisations across the UK.
If you would like to find out how your group might get involved, read on or contact our Fundraising Manager, Iza Seabrook (iza@arthritisaction.org.uk).
Mahila Mandal Group
This Ladies Group is part of the Lohana Community in North London. They organised a musical evening that streamed live music via Zoom, bringing much joy and merriment to all involved.
Portsmouth Hospital Rheumatology Department
Our Trustee, Colin Beevor, and his Team have undertaken two baking challenges for us so far: Gingerbread houses before Christmas and Valentine's Day cookies. The creation with most votes – won.
The Avalon Theatre Company
This theatre company decided to re-home their old costumes through a sale – the proceeds of which were then donated to us.
St Mary's Church, Shortlands
Despite lockdown and local restrictions, the Mission Beyond the Parish raised funds with a display at the back of the church, which also helped raised awareness.
Rotary Club of Wickford
In true holiday spirit, the Rotary Club drove their Covid-friendly Santa sleigh all across Wickford, bringing much cheer to local residents, while collecting donations.
St Edwards Catholic Primary School
Students and their parents came together to show support for their Head Teacher, who's mother sadly passed away. Their collection honoured the memory of a loved member of their school community.
Henfield Arthritis Fundraisers
Before social distancing rules came into effect, this wonderful local group met every six months in a local hall and shared a meal, often accompanied by a raffle and guest speakers.
Other ways you can help…
Visit our Fundraising Ideas, for more inspiration on how you can help, or download our Fundraising Guide here.