When:
25- 09- 2017 @ 2:00 pm – 4:00 pm
2017-09-25T14:00:00+00:00
2017-09-25T16:00:00+00:00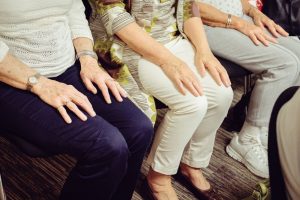 We are pleased to announce that Arthritis Action will be hosting their next Ferndown Group meeting on the 25th of September.
Lucy Ross-Browne, qualified  as an Osteopath 15 years ago and currently co-owns The Practice at Ferndown, a busy osteopathic clinic open 6 days a week, treating problems from head to toe! She treats a lot of patients who suffer with arthritis and understands the importance of getting the best out of the body to keep patients moving and mobile, combining her expertise in structural and cranial osteopathy.
"I am very upset when I hear patients have been told 'It's just arthritis. There is nothing we can do' – there is always something you can do! I hope to help you achieve this through treatment, exercise and advise"
If you would like to attend, please do contact us on 0203 7817120 or email info@arthritisaction.org.uk