When:
05- 09- 2017 @ 2:00 pm – 4:00 pm
2017-09-05T14:00:00+00:00
2017-09-05T16:00:00+00:00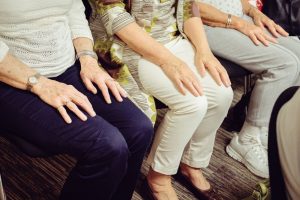 We are pleased to host the next Group meeting in Leicester.
Our speaker this month will be Sarah Gudgin, Member Services Manager at Arthritis Action. You may have already spoken to Sarah on the phone or received emails from her, and now she is pleased to be able to meet you in person. She will be able to answer any questions you might have about the charity and make sure you are accessing all of your membership benefits. There will also be plenty of time to share hints, tips and experience over a cup of tea or coffee.
You are more than welcome to bring along a friend or family member you think might want to learn more about how to self-manage their arthritis with confidence.
If this is something you are interested in attending, please do contact us on  0203 7817120 or email info@arthritisaction.org.uk
If you would like to attend, please get in touch with us on 02037 817120 and we will be pleased to give you some more information.