When:
16- 09- 2017 @ 2:00 pm – 4:00 pm
2017-09-16T14:00:00+00:00
2017-09-16T16:00:00+00:00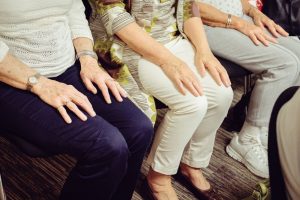 After a very successful launch meeting in Warrington, Leah, our Groups and Events Officer at Arthritis Action and Volunteer Leigh Walmsley are very much looking forward to meeting you. It will be a great opportunity to share your thoughts about what you would like to hear more about in future meetings. Each of the Groups we run is unique and we like for the speakers we invite to reflect the needs of our members.
There will of course be time to share your hints, tips and experiences over a cup of tea or coffee. As well as offering informative and encouraging speakers, meeting other people and forming friendships is just as important.
If you are interested in attending, please do contact us on 02037 817120 or email info@arthritisaction.org.uk