When:
21- 10- 2017 @ 2:00 pm – 4:00 pm
2017-10-21T14:00:00+00:00
2017-10-21T16:00:00+00:00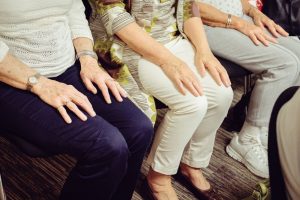 Please join our Groups and Events officer, Leah Boylan  and our volunteer Leigh Walsmley for a coffee afternoon, to discuss how social support can be an important aspect of living with arthritis. We will be running our Group on a regular basis and we want for us all to get to know each other, to get the most out of sharing our experiences, stories, tips and advice.
Each Group meeting will explore different topics, aiming to give you a balance of informative speakers and the opportunity to relax and have a chat. We are very much looking forward to seeing you again and hearing what you have been doing since the last meeting. 
If you would like to attend please telephone 0203 7817120 or email info@arthritisaction.org.uk