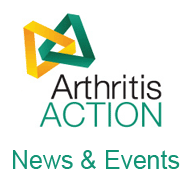 According to health experts, almost 80 per cent of people with rheumatoid arthritis (RA) have problems with hand function. And now, researchers from the University of Oxford believe they have found a way to improve hand dysfunction both effectively and affordably. A tailored programme of hand exercises, they claim, is a valuable addition to the existing treatment for RA.
Their study, published recently in the medical journal The Lancet, included 490 UK-based adults with RA who had hand pain and dysfunction. Each of the volunteers was receiving drug treatment that had been stable for at least three months, and was assigned randomly to their usual treatment or treatment plus a tailored hand exercise programme.
The programme included stretching and mobility exercises as well as endurance exercises to strengthen the hands. The volunteers who received the hand exercise programme were asked to do their exercises at home for less than half an hour every day over the course of at least 12 weeks. Meanwhile, those who only received their usual treatment were allowed to have up to three sessions of outpatient therapy and advised to stay active.
A year later 438 volunteers were asked to complete the Michigan Hand Outcomes Questionnaire – a standard set of questions designed to assess patients with hand disorders. Of those who received only their usual care, there was an improvement in hand function of 3.6 points on average. But those who practised the hand exercises showed an average improvement of 7.9 points.
According to the study's lead author, Dr Sarah Lamb, the results suggest people with RA may find hand exercises worthwhile when used alongside their usual treatment. And at a cost of around £156 per person, the hand exercise programme used during the study doesn't cost the earth either.
Vivienne Coleman, Arthritis Action's Programme Manager, has also devised a series of exercises for the fingers, hands, forearms and wrists that may be useful for those affected by arthritis in the hands. They can be found in the Members' Area of the website.
"Before you start doing any hand exercises, try holding your hands in warm water to boost your circulation and relax the muscles," suggests Vivienne. "This can be particularly beneficial if your hands are stiff."
If you have arthritis, find out how Arthritis Action could help you live a more active life with less pain by reading 7 Reasons to Choose our Programme.