Mental Health Directory
Region:
Bedfordshire
Bedfordshire Wellbeing Service
East London NHS Foundation Trust
Part of the NHS Improving Access to Psychological Therapies (IAPT) programme, this service offers a range of free and confidential talking therapies and specialist support to help people feel better. In particular, this service offers help to people living with long term health conditions and online self referral is available.
View Website

Central Bedfordshire Council
Sorry, but you do not have permission to view this content.
View Website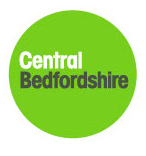 Luton Directory
An online Directory to search for information about social care services and organisations offering advice, support and activities to help people living in Luton.
View Website

Mind BLMK – Bedfordshire and Luton
(Bedfordshire, Luton and Milton Keynes)
Mind BLMK works across its communities to support positive mental health and wellbeing. Working closely with a range of partners, they offer a number of activities from their wellbeing centres and local venues to make a difference to the mental health and wellbeing of people in Bedfordshire, Luton and Milton Keynes, and their aim is to make sure that no-one has to face a mental health problem alone.
View Website