Mental Health Directory
Region:
Hampshire
Andover Mind
Andover Mind's Mission is to maximise individual and community well-being. We do this by offering effective local support to everyone with, or at risk of, mental ill-health and by engaging the wider community in talking about mental health. We provide well-being services across Test Valley and North Hampshire.
View Website
Havant and East Hants Mind
At Havant and East Hants Mind we work to promote good mental health within our locality. We seek to support and empower people to lead a full life as part of their local community. We campaign to raise awareness, education and support for mental health and wellbeing. Our services include: Adult, family, children and young people's wellbeing, advocacy, training and workplace wellbeing, volunteering and Ambassadors.
View Website
PeerTalk – Hampshire
(Bordon Support Group)
A not-for-profit organisation supporting individuals and their families who live with depression. Based on the successful model of Aware, PeerTalk are establishing volunteer facilitated peer support group meetings across the UK, where members can offer support and encouragement from their own experience of living with depression as others share their stories. Bordon PeerTalk Group is one of these.
View Website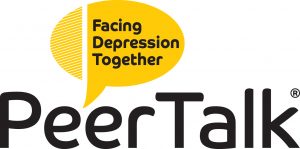 Solent Mind
Solent Mind provides information, advice and support to people experiencing a mental health problem. They campaign to improve services, raise public awareness and promote understanding of issues relating to mental health. They provide services across the Solent region, including Hampshire, Portsmouth and Southampton.
View Website
Steps2Wellbeing: Southampton
Dorset HealthCare University NHS Foundation Trust
Free, confidential NHS service for adults (18+) registered with a Dorset or Southampton GP, offering a range of treatments for people experiencing common mental health difficulties such as mild to moderate depression, stress, low mood and anxiety disorders. Provide support either over the phone, face-to-face, in groups or via the internet.
View Website