Mental Health Directory
Region:
Information
Be Mindful
Be Mindful is the only clinically validated digital Mindfulness-Based Cognitive Therapy (MBCT) course. Be Mindful is NHS-Approved and evidence-based, with numerous rigorous published research studies showing the significant mental health benefits the course achieves. Many thousands have completed the course, reporting life-changing results, including reduced stress, anxiety and depression. Take part at your own pace, at a time that suits you, simply online via a web browser on your phone, tablet, or PC. Register for a free introduction to the course to see if it's for you, before paying a one-off fee of £30 for lifetime access to the full course, including a library of mindfulness tools and exercises to keep.
View Website

Living Life to the Full (LLTTF)
A website offering a series of free online courses (for individuals using them in their own lives) covering low mood, stress and resiliency to help people work out why they feel the way they do, how to tackle difficulties, build confidence, feel happier as well as stay calm and tackle upsetting thinking. Written by an expert doctor in the cognitive behavioural therapy (CBT) approach, they communicate an effective life skills program to positively change people's lives. The courses most relevance to people living with arthritis are the award winning 'Living life to the Full' course, and the popular 'Reclaim Your Life' course (specifically aimed at people experiencing long term physical health problems).
View Website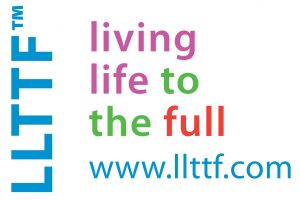 Making Space
A national not-for-profit organisation providing a person-centred mental health service, supporting people living with mild to moderate to complex, challenging or long-term mental health conditions.
View Website
Men's Minds Matter
A not-for-profit organisation dedicated to the prevention of male suicide through building psychological resilience and emotional strength. Passionate about reducing suicide rates for all people through the development and provision of psychological interventions that prevent suicide. Men's Minds Matter offer a wealth of information regarding men's mental health and have an ever growing Resources section which includes self-help guides with a focus on coping in times of crisis.
View Website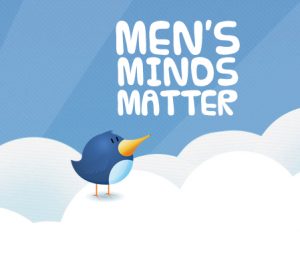 Mental Health Foundation
A UK charity whose mission is to help people thrive, through understanding, protecting and sustaining their mental health. The Foundation is a research charity which offers a wide range of mental health information and advice through its website and on Twitter, Facebook and Instagram. However, please note it does not have a telephone helpline or offer individual support.
View Website

NHS Self Help Leaflets
Cumbria, Northumberland, Tyne and Wear NHS Foundation Trust
23 NHS mental health self-help guides been written by NHS clinical psychologists with contributions from service users and healthcare staff. The guides offer users the opportunity to find out more about the causes of mental health issues and provide tools to work through feelings and emotions – covering stress, anxiety, bereavement, panic, depression and low mood.
View Website

One You
Public Health England
Making better choices today can have a big impact on your health. One You is here to help you get healthier and feel better with free tips, tools and support. Whether it's moving more, eating more healthily or checking yourself – One You can help you make small, practical changes that fit in with your life.
View Website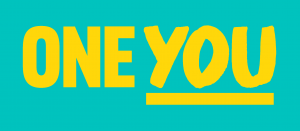 Reading Well
Reading Well supports you to understand and manage your health and wellbeing using helpful reading available in libraries. The books are all endorsed by health experts, as well as by people with lived experience of the conditions and topics covered, and their relatives and carers. You can be recommended a title by a health professional, or you can visit your local library and take a book out yourself.
The book lists provide information and support on a range of topics including:
managing common mental health conditions
dealing with difficult feelings and experiences
living with a long term condition
coping with the psychological effects of illness
managing common symptoms of specific conditions such as arthritis, bowel conditions, diabetes, heart disease and stroke.
View Website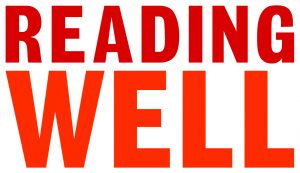 Together for Mental Wellbeing
A national charity that supports people with mental health issues to lead fulfilling and independent lives. They value people as experts in what works best for them, and each individual worked with influences and shapes the support they and others receive.  Founded in 1879, today Together works with approximately 4,500 people every month at around 70 locations across England. Their services include support in the community, accommodation-based support, advocacy and criminal justice services.
View Website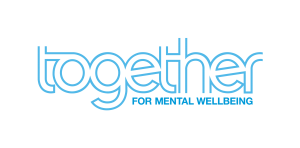 YoungMinds
YoungMinds are a not for-profit organisation fighting for young people's mental health. They provide useful resources for young people on looking after their mental health, including information on mental health conditions and medication. For parents who are concerned about their child's wellbeing they provide a helpline, webchat and an A-Z guide to support on an array of topics. For school staff and professionals working with young people they have downloadable resources and materials, as well as offering bespoke training courses.
View Website