Mental Health Directory
Region:
Lancashire
Big White Wall
A digital, early intervention mental health service for people in psychological distress. It is safe, anonymous and available 24/7 (Trained councillors staff the website day and night) allowing members (easy to sign up via the website link provided!) access to the supportive community and wealth of materials. The service is free, available to anyone (16+) living in Wyre or Fylde experiencing mental health difficulties such as anxiety, stress or feeling low and depressed. The service combines social networking principles with a choice of clinically informed interventions to improve mental wellbeing.
View Website
IESO Digital – Lancashire
Provide online cognitive behavioural therapy to help treat a range of mental health difficulties from wherever you choose. Led by fully qualified CBT therapists, therapy with Ieso is just as good as face to face therapy but without the long waiting times. Learn new skills and coping strategies to overcome difficulties that will last you long after your treatment has finished. Visit the website to find out if you are eligible.
View Website
Lancashire Mind Ltd
An independent charity, based in Chorley and working for the people of Lancashire. Lancashire Mind works with all ages to help people build resilience and understand how to look after their mental health. Offers support to people who are facing barriers to achieving mental wellbeing and help people experiencing a mental health condition to get back on track. Services include raising awareness in the community, children and young people projects, school and workplace training, tenancy support, and wellbeing coaching.
View Website
Mindsmatter
Lancashire and South Cumbria NHS Foundation Trust
A wellbeing service offering a range of brief therapeutic interventions, including courses and workshops, online programmes and face to face therapy to support people living with common mental health conditions, such as anxiety, depression, stress and feeling unable to cope. Free and confidential, this service is part of the NHS Improving Access to Psychological Therapies (IAPT) initiative and is available to anyone (16+) living in Lancashire.
Mindsmatter has Teams in the following locations:
Chorley
Blackburn with Darwen
Fyde and Wyre
Hyndburn
Lancaster and Morcambe Bay
Pendle 
Ribble Valley
Rosendale 
Preston
West Lancashire                 
View Website

PeerTalk – Lancashire
(Preston Support Groups)
A not-for-profit organisation supporting individuals and their families who live with depression. Based on the successful model of Aware, PeerTalk are establishing volunteer facilitated peer support group meetings across the UK, where members can offer support and encouragement from their own experience of living with depression as others share their stories. In Preston, PeerTalk offer three of these groups.
View Website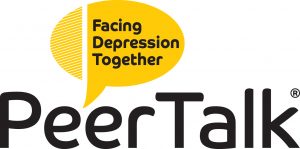 Supporting Minds Blackpool IAPT
Blackpool Teaching Hospitals NHS Foundation Trust
A free, NHS evidence-based talking therapy service for people (16+) registered with a Blackpool or Cleveleys GP. The service provides a range of evidenced based treatment programmes (include one-to-one therapy and group work) for people experiencing mild to moderate mental health difficulties such as low mood, anxiety or stress. Available therapies include Cognitive Behavioural Therapy (CBT), Counselling, Guided self-help, Eye Movement Desensitisation Therapy (EMDR), Stress control course, Online CBT and Mindfulness classes. Online self referral is also available.
View Website