Mental Health Directory
Region:
Lincolnshire
CPSL Mind
Cambridgeshire, Peterborough and South Lincolnshire
CPSL Mind provides information, advice and support to people experiencing mental health difficulties to help them recover and maintain positive mental health. They campaign to improve services, raise public awareness and promote understanding of issues relating to mental health. The Good Life service which CPSL Mind offers promotes community opportunities for wellbeing and connecting with others via Good Mood cafe sessions and Open Door calm spaces. Please note that services provided vary across regions.
View Website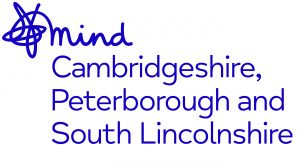 Steps2Change
Lincolnshire Partnership NHS Foundation Trust
Part of the government's Improving Access to Psychological Therapies (IAPT) initiative, this NHS service is free, easy to access and offers a range of talking therapies (tailored to meet individual needs and proven to be effective and helpful) for people living with common mental health conditions such as depression, anxiety, stress and panic.
View Website