Mental Health Directory
Region:
Surrey
Healthy Surrey
Surrey County Council
An online resource website providing key health and wellbeing information, advice, help and support for people living in Surrey.
View Website

IESO Digital Health – Surrey
Provide online cognitive behavioural therapy to help treat a range of mental health difficulties from wherever you choose. Led by fully qualified CBT therapists, therapy with Ieso is just as good as face to face therapy but without the long waiting times. Learn new skills and coping strategies to overcome difficulties that will last you long after your treatment has finished. Visit the website to find out if you are eligible.
View Website
Mind Matters
Surrey and Borders Partnership NHS Foundation Trust
An IAPT (Improving Access to Psychological Therapies) NHS service, providing talking therapies to people (18+) registered with a Surrey GP experiencing common mental health difficulties such as anxiety, stress, depression and panic attacks. Highly trained staff will listen to individual difficulties, in a non-judgmental and supportive environment to help people understand what's troubling them and work together to develop new ways of coping.
View Website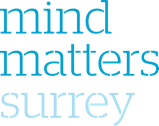 PeerTalk – Surrey
(Guildford Support Group)
A not-for-profit organisation supporting individuals and their families who live with depression. Based on the successful model of Aware, PeerTalk are establishing volunteer facilitated peer support group meetings across the UK, where members can offer support and encouragement from their own experience of living with depression as others share their stories. Guildford PeerTalk Group is one of these.
View Website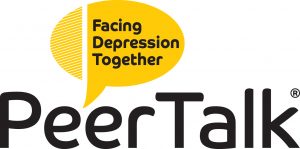 Woking Mind
Woking Mind support adults living with mental health difficulties, helping them to live more independent fulfilling lives. They offer non-clinical support, advice and promote awareness and understanding of mental health through their training programme.
View Website