Mental Health Directory
Region:
Telephone Support
Anxiety UK
A not for-profit, user led organisation providing information, support and understanding via an extensive range of services, including one-to-one therapy and work regularly with external agencies and healthcare professionals to improve services for those living with anxiety and anxiety-based depression.
View Website
Big White Wall
A digital, early intervention mental health service for people facing challenges with their mental health. It is safe, anonymous and available 24/7 (Trained counsellors staff the service day and night) allowing members access to the supportive community and wealth of materials. The service supports those struggling with anxiety, stress or feeling low and depressed. Big White Wall is free to many aged 16+ living across the UK, including free and immediate support for all serving personnel, veterans and family members. Access can be gained via your university, employer, private health provider or local authority.
View Website
MentalHealthMatters (MHM)
A not-for-profit organisation providing mental health support services, ranging from helplines and 'talking therapies' to supported housing, employment and safe havens across the UK. Services are intended to help people achieve good physical and mental wellbeing and to live a full and happy life.
View Website

Mind
Provide advice and support to empower anyone experiencing a mental health problem. We campaign to improve services, raise awareness and promote understanding. We won't give up until everyone experiencing a mental health problem gets support and respect. Our network of around 125 local Minds across England and Wales offer specialised support and care based on the needs the communities they support.
View Website
No Panic
A non-profit organisation providing telephone/online support services to help and support people experiencing panic attacks, phobias, obsessive compulsive disorders and any other anxiety related disorder. No Panic also provides support for the carers of people who suffer from anxiety disorders.
View Website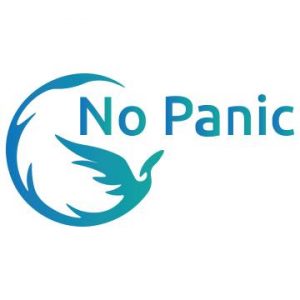 Rethink Mental Illness
A not-for-profit organisation that believes a better life is possible for the millions of people affected by mental illness. Provide expert, accredited advice and relevant information on everything from treatment and care to benefits and employment rights. They have over 100 easy to access mental health services across England as well as over 100 support groups people can access.
View Website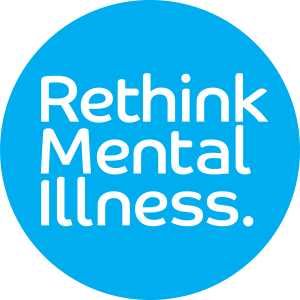 Samaritans
A not-for-profit organisation offering a safe place for people to talk if they're struggling to cope – day or night, 365 days a year. Whoever you are and whatever you're going through, they won't judge you or tell you what to do. They're here to listen so you don't have to face it alone.
View Website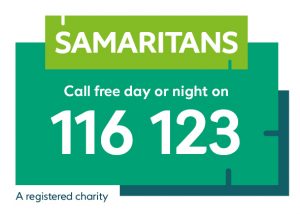 SANEline
A leading UK mental health charity set up in 1986 to improve the quality of life for anyone affected by mental illness. SANE aim to raise awareness and combat stigma surrounding mental illness, educate and campaign to improve mental health services as well as promote and host research at its flagship Prince of Wales International Centre for SANE Research into the causes and effective treatments for mental illness. SANE provide guidance and emotional support for people with mental health problems, their families and carers through its helpline, SANEline, Textcare as well as other services.
View Website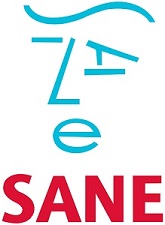 UK Men's Shed's Association
A not-for-profit, membership organisation working to inspire and support the development of as many Men's Sheds as possible across the UK for the benefit of men's health and wellbeing. Men typically find it more difficult to build social connections than women and rarely share personal concerns about health and personal worries. Men's Shed provide a safe space to meet like-minded people, to have someone to share your worries with, but primarily they are about having fun, sharing skills, knowledge and gaining a renewed sense of purpose. As a by-product of all of that they reduce isolation and feelings of loneliness, they allow men to deal with mental health challenges more easily and remain independent, they rebuild communities and in many cases, they save men's lives.
View Website