Meet our fundraisers
There are over 10 million people of all ages living with arthritis. Arthritis Action receives no Government funding, and our aim is to reach as many people with arthritis as possible to help them live a fuller life with less pain.
Thank you to our Fundraisers for their dedication and hard work. We hope you find their stories inspiring.
Trek Mount Snowdon – Ryan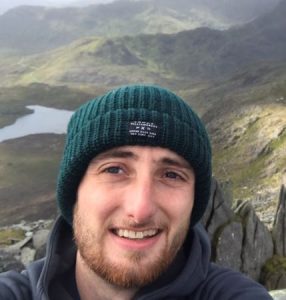 Climbing or scaling a mountain can seem daunting on paper but when you're surrounded by like-minded people who share the same values, that's half the battle. No matter your age, perceived lack of physical ability or nagging self-doubt anyone can complete the Trek and meet new people & make new friends during the process. The opportunity to raise money for a great cause and gain a rewarding sense of achievement at the same time is definitely a draw to take part in the Trek.
6k A Day For a Month – Sue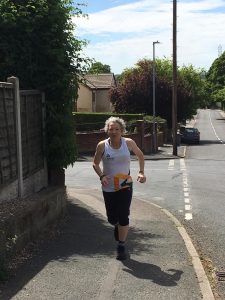 Arthritis Action's self-management approach has really pushed me to stay active since being diagnosed back in 1993. I've now been setting myself a running challenge of some form or another for the past 28 years, to make sure I stay active and have a goal to work towards.
I set myself the goal of running 6k every day for a month in the lead-up to my 66th birthday, to help raise money for Arthritis Action. The charity offers wonderful resources, with information about my condition and things I could do myself to help reduce the pain I was feeling. I only wish I had been aware of the charity earlier!
The 2.6 Challenge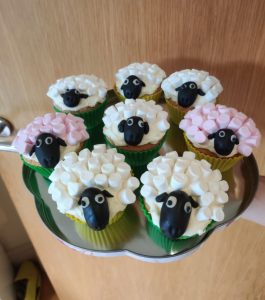 Arthritis Action staff took part in the 2.6 Challenge, a fundraising campaign introduced in March 2020 in lieu of the London Marathon, which was postponed due to the coronavirus pandemic. Find out more about the team's efforts.
Edinburgh Marathon – Calum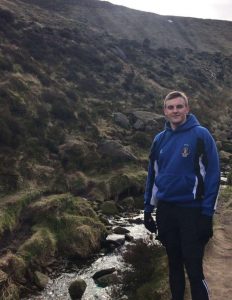 Arthritis is a condition that is very close to me and my family as it was something my granddad suffered with. I watched him slowly lose his independence and his passion for golf due to the condition. It became increasingly difficult watching what arthritis did to him, seeing his mobility and dexterity with his hands really go downhill.
My granddad was from Scotland and spent a lot of his life living in Edinburgh. I've always wanted to do a marathon, so having it in Edinburgh and in my granddad's memory just seemed like the best next step.
At the start of the coronavirus lockdown, my training began to slow down as I knew the marathon would likely be delayed – it was originally scheduled for 24th May, 2020. But when I got into a rhythm of working from home I found it a really crucial part of my day. Keeping my runs shorter but more frequent has kept me really motivated and made sure that I keep getting out the house for fresh air every day.
Three Peaks Challenge, Yorkshire – Andrew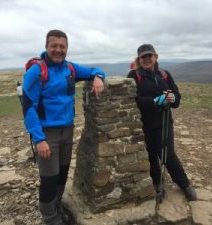 As I have discovered, arthritis is extremely painful. Once I started sharing my experience with others, I understood how it debilitates people's lives and how personally it strikes.
I am walking the three peaks for the first time since being diagnosed with arthritis in my knees. I have recently lost weight, relieving some of the painful symptoms. It will be good to visit Yorkshire once again, as this is simply one of my favourite areas and is a test of fitness for myself.  I really want to remain active even with this disease.
The organisation is at the forefront of fundraising, awareness and arthritis support.  I know if hard earned money is raised, then it will be well invested.
Brighton Marathon – Chris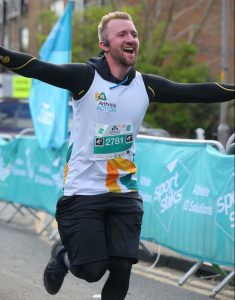 Despite being weary of such a long run, this year I've decided to run the Brighton Marathon! I believe arthritis is very underrepresented, yet affects people in every aspect of their daily life. My step father-in-law has quite severe arthritis, yet pulls through and still takes himself off to work every single day, by managing his symptoms. I've chosen to run for Arthritis Action, a charity that promotes self-management techniques, and educates people on how to look after themselves.
Arthritis affects over 10 million people in the UK, so supporting the Charity can help a lot of people. You never know, I may very well require help too, once I've completed the run!
Manchester Marathon – Jade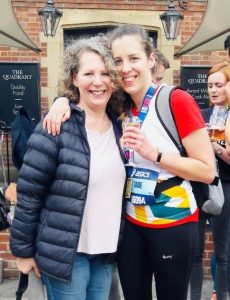 Once I signed up to the marathon and started to increase my mileage, I thought that as this might be my only marathon, I'd like to raise money for a charity. A few came to mind but having a mother who has increasing issues with arthritis pain I looked into charities supporting arthritis. I also want a charity that was cruelty free so I did my research and found Arthritis Action. Not only are they cruelty free they also help people to live an active life and that's what I want for my mum.
Once she was diagnosed, she was given immediate care and she now has it under control. She still has days when she suffers a lot of pain and struggles to do the simplest tasks, but she's brave and strong and she's my mum that's why I want to do anything I can to support her. That's why I chose Arthritis Action!
Edinburgh Marathon – Sandra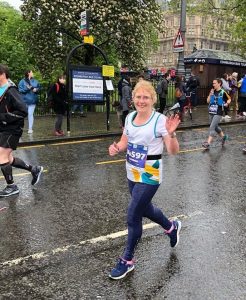 I ran the Edinburgh Marathon on 26th May 2019 in memory of my mum Hazel Underwood, who suffered with osteoarthritis from her 50s. I saw how much it affected her life.
Now I'm in my early 60s and having discovered a love for running last year, I thought I would challenge myself and raise some money for Arthritis Action. Arthritis Action provide both physical and mental support in the form of self-help fact sheets, videos and events.  
London Marathon 2016 – Thomas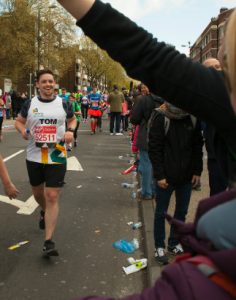 I'm pleased to have been Arthritis Action's first ever London Marathon runner and to have raised over £2,000 to help them support more people with arthritis across the nation.
It seemed very apt for me personally to run the 2016 London Marathon in aid of Arthritis Action. Arthritis isn't as "glamorous" perhaps as some other causes, and I mean no disrespect by that, but it has a big impact on people's lives across any age range.
Arthritis Action have been very informative and helpful, facilitating physical therapies and access to a dietitian. Moreover, being educated on arthritis was critical to improving my condition. This type of education and support is what they focus on – teaching people with arthritis how to manage pain and live fuller lives.
Other ways you can help…
Visit our Fundraising Ideas, for more inspiration on how you can help, or download our Fundraising pack here.