Exercise and Activity Directory
County:
Bedfordshire
Luton Directory
Luton Council
An online Directory to search for information about social care services and organisations offering advice, support and activities to help people living in Luton. Simply use the Keywords search bar at the top of the page to find exercises and activates available in and around Luton.
View Website

Team Beds and Luton
Active Partnership
One of 42 Active Partnerships across England with a mission to have a healthier and happier Bedfordshire. To achieve this, we support, develop, and promote opportunities for people in Luton, Bedford, and Central Bedfordshire to be active. We work closely with community organisations, national governing bodies, coaches, clubs, and volunteers to increase the number of people regularly taking part in sport and physical activity. We aim to have everyone participate in safe, high-quality, and inclusive opportunities in sport and physical activity. We want everyone to have the opportunity to achieve a healthier, happier, and more active life. To find out more and find exercises and group activities in and around Bedfordshire, go to the Getting Active category, which includes an Activity Finder and an A-Z of Sports for easy searching.
View Website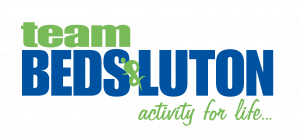 Total Wellbeing Luton
Active Luton
Offer Exercise Referral programmes to Luton residence (16+) and/or those registered with a Luton GP. The programmes run for 12 weeks and offer supported, gym-based activities specially tailored to individual needs, including four 1:1 sessions initially. Each session is discounted to £3 are typically suitable for people looking to make lifestyle and diet changes under professional supervision. To access the programme a referral from a Luton health professional or a GP is required.
View Website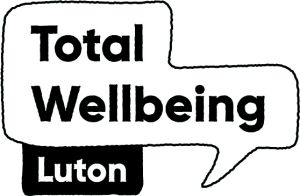 Walk 4 Health Bedfordshire
Walking for Health
Walk 4 Health Bedfordshire is co-ordinated by Bedfordshire Rural Communities Charity and covers the Central Bedfordshire and Bedford Borough areas of the county. With approximately 40 different walk programmes (including town and rural routes) operating, it's a great opportunity to get active and meet new people! Most walks are weekly, though some are fortnightly. Routes are generally circular with various shortcuts available and last from 10 minutes to 90 minutes.
View Website