Board of Trustees
Robin Nye
Chair
Robin has been a Trustee since 2011 and Chair of the Board of Trustees since 2012. During this time, he has been closely involved in the development of the Charity's strategy for providing an integrated self-management approach, and is committed to ensuring that as many people as possible have access to the services that Arthritis Action offers to those living with arthritis. He is an Employment Law Specialist, helping businesses to comply with complex UK law and regulation. He is also a volunteer Adviser with Citizens Advice and helps people with problems related to employment, housing, benefits and debt. He is also an author and his first novel, DANGER, was published in 2020.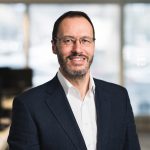 Greg Allen
Greg is a charity Chief Executive and interim board director – currently Director of Resources at Blind Veterans UK. He is also a Trustee of Hospiscare in Devon and Professor of Practice (Leadership) at the University of Exeter Business School. Greg lives with mild osteo arthritis in his feet, following a previous military injury. He has over 20 years' Board level executive, non-executive, governance and financial experience across health and care, including the NHS and Nuffield Health. Greg has been a CEO / Board executive in the commercial, public and third sectors and was also a senior civil servant at the Department of Health & Social Care. He is a transformation and OD specialist, qualified teacher, Fellow of the RSA (FRSA) and Fellow of the CIPD (FCIPD).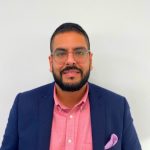 Raj Badiani
Trustee
Raj joined Arthritis Action in 2021 as a Trustee on the Board of Trustees. Having spent over 11 years working in the IT industry, Raj has combined his creativity and eye for technology to support leading organisations operating in the public and private sector. In his current role, Raj is Head of Digital for a leading Defence and Technology organisation providing Digital Transformation Consulting Services and Cyber Security Advisory to clients based in the UK and Middle East. Raj is an advocate for promoting diversity and inclusion in the workplace and is Chair of a Ethnic Minority Employee Resource Group within his organisation.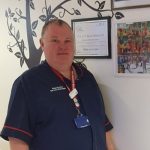 Colin Beevor
Trustee
Colin has 25 years' experience in rheumatology nursing and a wide range of nursing management at ward, outpatient, and clinical nurse specialist levels. He is proud to work with a team of dedicated and expert nurses, doctors, physiotherapists caring for patients with a wide range of Rheumatological diseases. Colin is committed to ensuring good patient and staff experience and to the development of the nursing. Over Colin's Rheumatology career he has developed an extensive network of national and international health care professionals to utilise as a support network to ensure that he maintains knowledge about evidence-based care.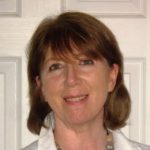 Cerys Jones
Trustee
Cerys joined Arthritis Action in June 2015. After a career as a solicitor in private practice solicitor and voluntary sector, with a particular interest in charitable organisations, trusts and probate, she joined the Law Society holding several positions including Adjudicator and Head of Office of the Independent Adjudicator. After 6 years as Senior Ombudsman at the Office of Legal Complaint, Cerys left to become self-employed and now works within the field of professional regulation and legal services. She holds a number of roles with a range of organisations including the Valuation Tribunal Service, the Medical Practitioners Tribunal Service and the Royal College of Veterinary Surgeons. With a personal experience of arthritis, Cerys is keen to promote the benefits of self-management.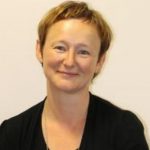 Sarah Jones
Trustee
Sarah Jones is Chief Financial Officer at Anchor Hanover Group, the largest provider of specialist housing and care for older people in England, providing services to around 60,000 people. Prior to joining the not-for-profit sector Sarah, a Chartered Management Accountant, held a variety of senior finance roles in retail and wholesale businesses, including Chief Financial Officer of Spicers Ltd, Director of Finance UK & Republic of Ireland at Carpetright Plc and Senior roles at HMV and The Burton Group/Arcadia.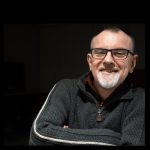 Tom McLaughlan
Trustee
Tom joined our Trustees Board in February 2022. He enjoyed a 33 year career, working in government relations and broader communications in the public, private and third sector in the UK and Belgium along with a spell as a senior diplomat in Japan. He was a managing director at Accenture for 15 years, the last four of which saw him leading the European government relations function. A short spell in ICU in 2021 was the catalyst for Tom taking early retirement in 2021 since when he has focused on working pro bono in areas where he has skin in the game. His interest in arthritis developed after an ankylosing spondylitis diagnosis in 2015. He is a trustee of Epilepsy Research UK (diagnosed whilst at college); works as a crisis volunteer at Shout; and, most recently, became a trustee at The Orpheus Centre Trust, an independent specialist college that increases the confidence and skills of young disabled adults through the performing arts. Tom is married to Barbara with whom he has two adult sons. He loves photography and walking in the Surrey Hills with his two rescue pointers, Flo and Theo. They let him think he's the pack leader.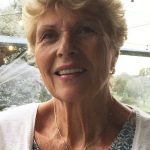 Debbie Rose
Trustee
Debbie joined the Board of Trustees in 2012. She is a qualified physical education teacher but had to give it up due to developing osteoarthritis. Debbie was appointed Head of Training for an NHS Trust and fulfilled this role for 15 years before retiring due to her arthritis. Keen to remain active, she worked part time for Arthritis Care as an Area Development Manager for Kent, Surrey and Sussex and as an Expert Patients Programme Trainer and Assessor, delivering self-management courses. Despite having both knees and hips replaced, she leads a full and active life but knows the impact that arthritis can have on a person's life. She is passionate about helping those with arthritis. Debbie also co-delivers the Arthritis Action Self-Management Events, as she has a wealth of knowledge and personal experience and is passionate about helping others living with arthritis.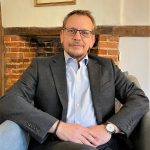 Dan Torjussen-Proctor
Trustee
Dan is a freelance Executive Coach and Management Consultant. After a long corporate career in leadership positions in membership organisations and professional services firms, he launched a coaching company in early 2020. Dan has recently rejoined the Trustee Board of Arthritis Action having previously served as a Trustee and as Vice Chair between 2013 and 2019. He is also Chair of Youth rugby at Guildford RFC. Dan has osteoarthritis in both shoulders which he believes is related to his rugby playing career in younger years. Dan is passionate about raising awareness of Arthritis, particularly amongst those who may be at an early stage or considered 'at risk' of developing arthritis. Dan was keen to rejoin the Trustee Board to support Trustees and the executive in taking the charity forward with the expressed aim of supporting more people who live with arthritis.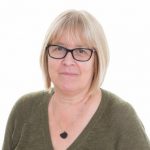 Sarah Vickerstaff
Trustee
Sarah joined Arthritis Action as a member in 2014 and joined the Board of Trustees in 2021. She is a Professor of Work and Employment in the Division for the Study of Law, Society and Social Justice at the University of Kent. Sarah is an internationally recognised sociologist and researcher into paid work in later life. In the last 20 years her research on older workers and retirement has been funded by research councils, charities and the UK Government. She is Fellow of the Gerontological Society of America and a Fellow of the Academy of Social Sciences. She has a particular interest in equalities issues. As someone with osteoarthritis who has been able to carry on working she is very keen that we enable people to benefit to the fullest extent from self-management whilst also pushing for good treatments and accessible environments to allow people to live their best lives.