Our Networks
Arthritis Action is member of a number of organisations representing charities within the healthcare and musculoskeletal sector, to ensure we align our practices and policies with our peers. We believe that excellence comes with keeping abreast with new developments in the field, and our voice is stronger when we collaborate with like-minded organisations striving for the same aims of improving people's lives and ensuring quality standards for practitioners.
On this page you will find the membership organisations we work with.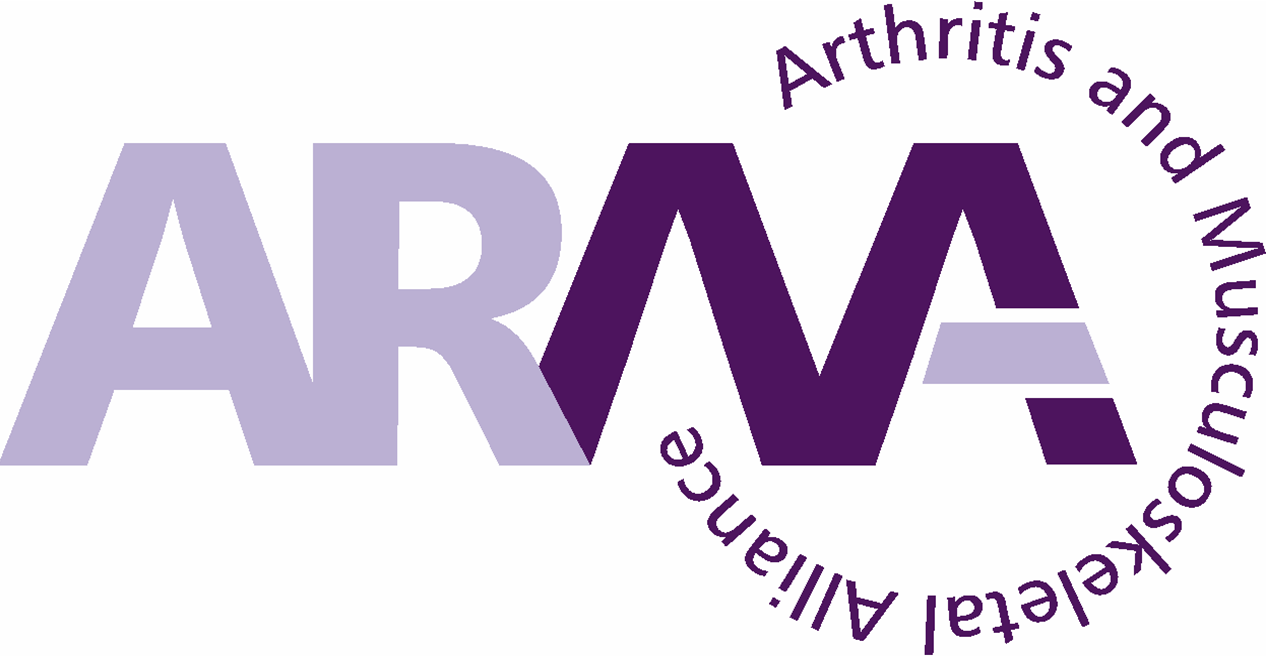 ARMA
ARMA, the Arthritis and Musculoskeletal Alliance, is the collective voice for the arthritis and musculoskeletal community in the UK. Arthritis Action is a key active member of ARMA.
ARMA engages with public policy, services (commissioning), service delivery and practice for arthritis and musculoskeletal health. ARMA focusses on cross cutting issues, harnessing the sector and working collaboratively to influence health policy for better musculoskeletal health and services.
See ARMA's website to find out more about the policy work they are doing on pain, mental health for musculoskeletal conditions, and more. www.arma.uk.net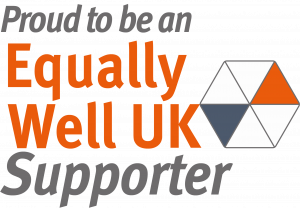 Equally Well Charter
Arthritis Action has joined Equally Well UK, a group of organisations that seek to promote and support collaborative action to improve physical health among people with a mental illness.
The shared vision is that everyone living with a long-term mental health condition has access to effective, timely, consistent and responsive help at every stage of their life for their physical health, and has an equal chance of enjoying a healthy and, ultimately, equal life expectancy.
The Equally Well Charter is hosted in the UK by Centre for Mental Health in partnership with Rethink Mental Illness and leading professional clinical organisations including the Royal College of GPs and the Royal College of Psychiatrists.
You can view a full list of member organisations and read their pledges here, and read Arthritis Action's full pledge to support people with arthritis to have an overall healthier life, mentally and physically, through self-management here: https://equallywell.co.uk/member/arthritis-action/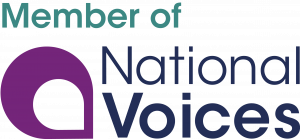 National Voices
With more than 140 charity members and 20 professional members, National Voices is the coalition of health and social care charities in England. Together, members of National Voices work for a strong patient and citizen voice in health and care, and services that are built around people.
As a membership body in a strong position to influence policy and practice, National Voices promotes the vital work of voluntary organisations in improving people's health and care. They establish networks between not-for-profit organisations, professionals, and people who use services at all levels of health and care.
Visit National Voices' website to find out more: https://www.nationalvoices.org.uk/
 Our Collaborators
Arthritis Action has worked with several organisations around the country to help us achieve our aim of helping as many people affected by arthritis as possible. Below is a list of the organisations that we have worked with, and the impact that we have achieved by working together.
If your organisation would like to partner with us and help support people living with arthritis across the UK, please contact us by emailing info@arthritisaction.org.uk.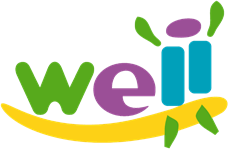 Well – Northern Ireland Civil Service
Background:
WELL is a programme that offers support, education and information on a wide range of health and wellbeing issues to all Northern Ireland Civil Service (NICS) staff.
We partnered with WELL to provide an online seminar on arthritis to help NICS staff to gain more awareness and understanding of the mental and physical impacts of living with arthritis. Staff also gained knowledge on pain management tips and the role physical activity and diet has to play in helping people to self-manage their arthritis.
Impact:
After attending the session, the evaluation results indicated that:
100% of attendees gained additional knowledge on arthritis
100% of attendees would recommend the course
Staff said that the seminar was very informative, clear, well paced and signposted people to where to get help. Attendees felt that they gained a much stronger appreciation of arthritis including learning more about symptoms, pain and managing it and the daily struggles people living with arthritis experience.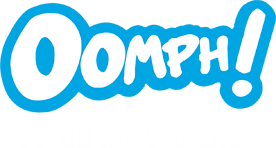 Oomph! Wellness
Background:
Oomph! Wellness was established to improve the quality of life for older people through exercise and activities.
Arthritis Action partnered with Oomph! Wellness to develop a three stage arthritis-friendly strength programme focused on improving mobility and function for those with Osteoarthritis of the hips, knees or spine. As part of their wider Oomph! Sport England project, these exercises were also used to train instructors to deliver exercise programmes in exercise class and community settings. A selection of these exercises are now available on our exercise page, these resources are currently being delivered to help people better manage their arthritis by improving the strength of their joints.
Impact:
As part of the Oomph! Sport England project, in 2019 there were:
303 venues running Oomph! classes
630 instructors trained to run classes for people living with arthritis in community settings
An average of 6 sessions per venue were delivered per month
An average of 12 residents attending each session
3,333 participants who used Arthritis Action's resources, and strength and conditioning exercises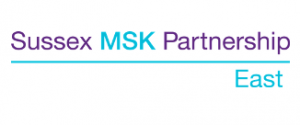 Sussex MSK Partnership East:
Background:
Sussex MSK Partnership East is the NHS organisation that manages the care and treatment of patients with bone, joint and muscle conditions (or MSK for short). The service also provides care and support for rheumatology patients and those with chronic pain.
Arthritis Action works closely with their Patient Director to provide support to arthritis patients in East Sussex. This partnership previously brought to life a series of hugely successful patient workshops – Living Well with Less Pain. Our Dietitian also attends their patient forum regularly, speaking about how the charity could support the organisation's self-management needs.
Impact:
As part of the Living Well with Less Pain patient events:
Hundreds of people attended the events and enjoyed the workshops
92% of attendees who provided feedback would recommend the event
75% of attendees believed they understood their condition better after the event
79% believed they had been helped to deal with their condition
90% left feeling more confident in their exercise
66% felt more motivated to change their diet or lose weight
64% felt more confident to deal with their pain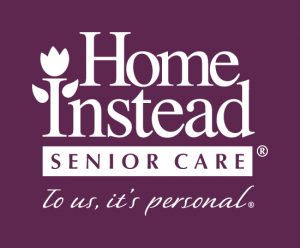 Home Instead
Background:
Home Instead trains and provides professional caregivers to help older people in their day to day lives, many of whom have arthritis.
Arthritis Action worked with Home Instead to train and teach their carers about arthritis, how its symptoms can affect ageing people, and how they can help their clients live better with arthritis.
Impact:
Arthritis Action successfully trained Home Instead's Managing Director, Terry Cheung, on how to help support people living with arthritis.
Further Home Instead carers are to be trained, and presentations were given by Terry Cheung on arthritis and caregiving in 2020.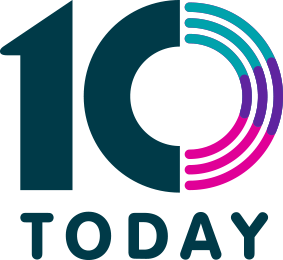 10Today
Background:
10Today is a Sport England and Anchor Hanover backed project Developed and hosted by DEMOS. It aims to provide 10 minutes of easy daily exercise every day, broadcast on radio and online, designed to get you moving whatever your age.
Arthritis Action's Therapies Manager & Exercise Lead, David Vaux, worked within the 10Today steering committee during their pilot stage to provide expert advice on arthritis-friendly exercises and the benefits of keeping active while living with arthritis.
Impact:
Assessment is ongoing as to the impact of our partnership during the pilot stage.

Tonus
 Background:
Tonus is currently designing products to help adults with mobility issues in their lower limbs. Their product line will include knee braces, compression leggings, trekking poles and ski passive exo-equipment which will provide the wearer with improved mobility.
Arthritis Action is working with Tonus to pilot their products among our members, sharing feedback on the products from people living with mobility and joint issues.
Impact:
As part of the Tonus pilot scheme, there were:
6 additional testers for Tonus products directly secured through Arthritis Action
95% of those piloting the products had an appreciation of the overall product idea
Pilot results indicated that users living from arthritis found a 20% load reduction useful for them