Invisible Creations Partnership
We are pleased to have partnered with Invisible Creations, a company providing home adaptations for people with mobility issues, giving them the support they need to stay active around the home.
The products can be placed around the home to help reduce decline in health and make daily living easier. This collaboration will help us promote our shared vision of improving lives and prolonging independence.
About the Offer
Visit the Invisible Creations online shop and put items in your basket using the code INVIS at checkout, to receive a 5% discount off your total purchases. What's more, Arthritis Action will also receive a 5% donation from each purchase too!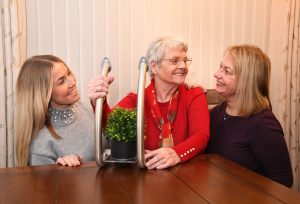 About Invisible Creations
Invisible Creations® is a start-up business founded to Design for Dignity ™, to create attractive, discreet, dual-purpose home adaptations, and is developing a range of extended product solutions, which can be strategically placed around the home to aid mobility and make daily living easier.
The key driver is prevention; by providing more attractive, dual-purpose products, that are desirable rather than off-putting, Invisible Creations® aim to get these installed in homes earlier, therefore preventing falls sooner and supporting people to live independently for longer.
Invisible Creations® has created a suite of dual-purpose, attractive home adaptations that incorporate all of the support of a grab rail, with the style and subtlety of every day household features – a mirror, toilet roll holder, shower shelf and a plant pot.