Gift Membership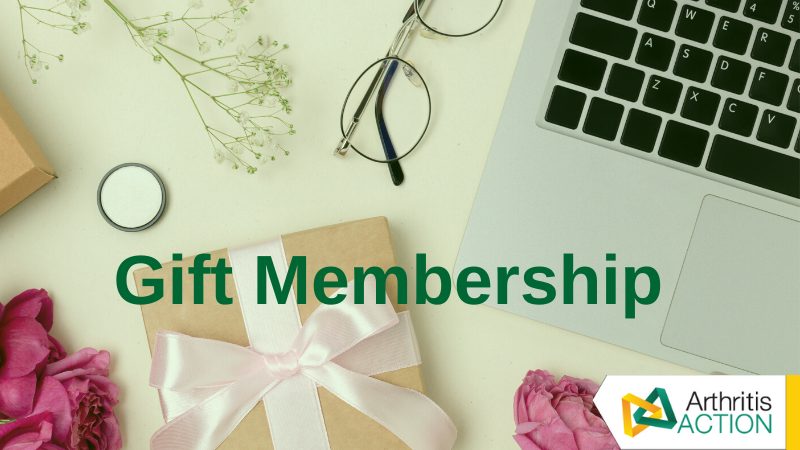 Give someone special a year-long opportunity to learn new techniques to manage their arthritis. Whether they need a hand getting fit, changing their diet or meeting others and sharing experiences – Arthritis Action Gift Membership can be tailored to their needs.
An annual gift membership costs just £20 per person with an option to add an extra donation.
A year of self-management
A gift that keeps giving
Our work is solely funded by donations. We rely on the money you provide to enable us to support more people to manage their arthritis.
With Arthritis Action membership they can enjoy:
Free nutritional and weight management consultations
Subsidised clinical appointments with osteopaths and physiotherapists
Self-management events
Arthritis Action Groups
A personalised member service
Virtual exercise classes