Your Life Protected
We're pleased to partner with Your Life Protected, a company who help people with pre-existing medical conditions – including arthritis – to get life insurance and critical illness cover.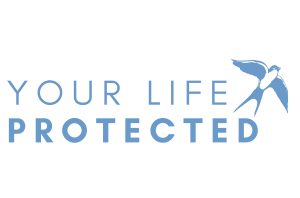 About the offer
If you've tried to secure life insurance before, you may have experienced difficulties or been quoted high premiums due to your condition. Your Life Protected will work to secure you some of the best rates available.
If you use this link and take out a policy they'll also make a donation to Arthritis Action. Alternatively, you can call them on 01275 404 268 and mention our name instead.
About Your Life Protected
Your Life Protected have been helping people with chronic conditions to secure protection policies for over a decade. With their knowledge of the underwriting guidelines and procedures of UK Insurers, they can help to advise you on the best provider and products to suit your needs.
In line with our website usage terms and conditions, the information which we have shared about Your Life Protected's website, or its products, is not intended to amount to a recommendation or advice on which reliance should be placed. We therefore have no liability or responsibility arising from any purchases or contractual arrangements which may occur. You should always make your own enquiries before entering into any contractual arrangements.