The Team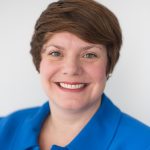 Shantel Irwin
Chief Executive Officer (maternity leave)
Shantel is the Chief Executive Officer of Arthritis Action. She has worked in membership organisations for over 20 years in both the charity and private sectors. This includes acting as a trustee for the Arthritis and Musculoskeletal Alliance (ARMA) for six years, an alliance providing a collective voice for the arthritis and musculoskeletal community in the UK. Shantel is keen to help more people with arthritis to lead active lives through Arthritis Action's self-management approach.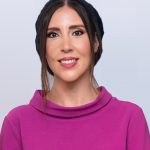 Noha Al Afifi
Interim Chief Executive Officer
Noha is Arthritis Action's Interim Chief Executive Officer. She joined Arthritis Action in September 2015 to raise the profile of the Charity and enhance public awareness of arthritis. Noha has over 18 years' experience in marketing, fundraising and communications across various sectors in the UK and internationally. She's on the Boards of National Voices and the Chartered Institute of Public Relations (CIPR), and has been named in PR Week UK's Power Book in 2021-2023, which recognises the top 1% of communications professionals in the UK.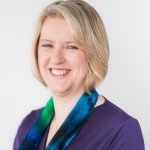 Heather Baumohl-Johnson
Director of Services & Operations
Heather joined Arthritis Action in February 2015 and is responsible for developing the Charity's Services and supports the psychological health of people with arthritis. Heather is an experienced senior executive whose work has involved strategic senior leadership, developing self-management approaches, volunteer and local group management. Heather has an MSc in Clinical Hypnotherapy with a background in psychology and is a trained Mental Health First Aider.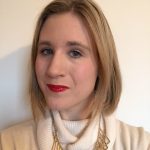 Leah Boylan
Interim Head of Services & Engagement
Leah joined Arthritis Action in 2016. She now oversees the services to support people living with arthritis. She is keen to help raise awareness of arthritis and self-management to various communities across the country. Alongside this, she is keen to reach out to more younger adults to show that arthritis impact people of all ages .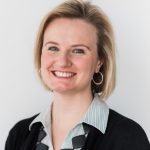 Sarah Gudgin
Services Manager
Sarah is responsible for the development of the mental health and well-being services. Sarah also supports the Associated Practitioner Service, oversees the daily administrative duties of the London office, and project manages our Self-Management videos. Sarah has a background in recruitment and has previous experience of working within the not-for-profit sector.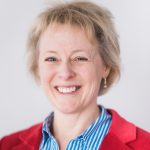 Dr Wendy Holden
Medical Advisor & Honorary Consultant Rheumatologist
Wendy is an Honorary Consultant Rheumatologist at North Hampshire Hospitals NHS Foundation Trust, specialising in arthritis and pain management. Her main role with Arthritis Action is to help develop the charity in a way that clinicians and doctors can value and support, as part of an overall approach to managing arthritis. As well as being a hospital consultant, Wendy has additional training in pain management, acupuncture and osteopathy, and won a national award as Healthcare Champion from the National Rheumatoid Arthritis Society in 2011. She is also a Specialist Advisor to the Care Quality Commission. Wendy has a particular interest in the role of self-management alongside conventional medical care for arthritis.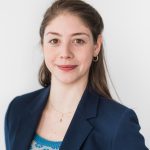 Despina Koniordou
Interim Head of Communications & Policy
Despina joined in March 2016 to help spread the messages of Arthritis Action through web, digital and print communications and website. In her post as Interim Head of Communications & Policy, Despina oversees all aspects of communications, media relations, website and digital communities, as well as policy. Despina, a forensic psychology postgraduate, has 13 years of experience in the field of communications, and a background in healthcare, public and patient engagement, academic research, science communications, and a lot of experience volunteering for charities.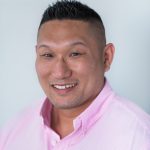 Martin Lau
Services Manager & Dietitian
Martin was a Senior Dietitian in the NHS prior to joining Arthritis Action. He is particularly interested in eating patterns, nutrients' interactions, weight management and persistent pain management in people living with arthritis. Martin's role is to develop Arthritis Action's Member Services in addition to offering nutritional consultations in both Eastbourne and London. He also facilitates our Arthritis Action group in Eastbourne, gives presentations to the community and runs our online exercise classes. As well as being a Dietitian, Martin is also qualified in the field of strength and conditioning. Currently he is a member of the EULAR task force in the non-pharmacological management of Systemic Lupus Erythematosus.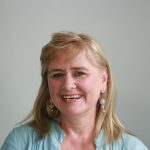 Alison Lloyd
Operations and Finance Coordinator
Alison joined Arthritis Action in July 2017 to provide administrative support to the Charity. Since then, she has had a varied role, previously working closely with the Member Services and Groups and Events teams. Alison currently supports the Charity's operations, finance, and membership, helping to ensure that things run smoothly within the office, dealing with requests from researchers, and project managing webinars. Before joining Arthritis Action, Alison worked for organisations within the not-for-profit sector, where she delivered to service users and supported senior management in educational projects.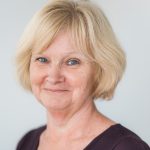 Debbie Putland
Operations Manager
Debbie joined Arthritis Action in 2002. Debbie works closely with the finance team, ensuring all the Charity's processes and procedures work in Member's best interests and operate efficiently. Debbie also oversees our database, manages staffing processes, and ensures that the organisation's activities and office run smoothly.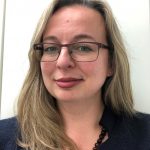 Iza Seabrook
Fundraising Manager
Iza joined in February 2019 and is responsible for developing fundraising across the organisation. Iza has close to twenty years of experience across the charity sector, having worked in international development, women's rights, medical research and with the armed services. She is a trained Classical Archaeologist and keen photographer.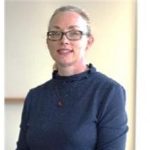 Ann Sonania
PR & Communications Manager
Ann joined in October 2023, she is responsible for communicating Arthritis Action's messages through print, digital and social media, publications and its website. Ann comes from a specialist healthcare PR background with extensive experience both in house and within PR agencies having worked across a range of disease and therapy areas.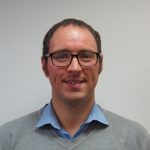 Terry Urbanczyk
Member Services Manager
Terry joined the team in October 2018 and is responsible for working with the membership team in the delivery of a personalised service to the Members. For the last 5 years Terry has worked in the charity sector delivering a personalised member service to grassroots sports organisations across the UK. He enjoys speaking to people about what they need and how the charity can provide support.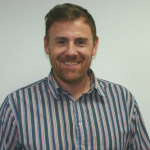 David Vaux
Head of Training
David joined the Team in September 2017 as the Therapies Manager. He is responsible for managing our Therapies/Associated Practitioner Service to Members and leading on research into the best evidence-based therapies for people with arthritis. With a lifelong interest in performance from sport to the arts, David has worked as conditioning coach/medical team member to the England T Rugby Squad and many other household names, including his most recent work at the 2017 London World athletics championships, as part of the International Athletics Association medical team. A Registered Osteopath, conditioning coach and occupational health and fitness expert, David also sits at committee level for several UK health care associations.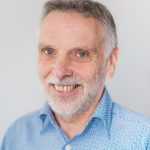 Graham Weir
Company Secretary
Graham is an accountant, responsible for the Charity's financial administration and reporting, and for ensuring that it is compliant with all corporate statutory and regulatory requirements. Before joining the Charity, Graham worked in Corporate Banking for over 20 years.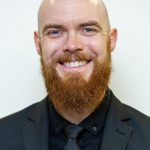 Marc Williams
Services Manager
Marc joined the team in July 2019 having previously coordinated a Diabetes Prevention Programme in Bedfordshire, Milton Keynes, and the East Midlands. Having formerly worked as a personal trainer and sports massage therapist, he currently hosts weekly Goodboost online exercise classes. Marc also facilitates our Groups, delivers presentations about self-management throughout the community, is heavily involved in leisure sector projects, and also hosts the Arthritis Action Podcast.