Exercise and Activity Directory
County:
Buckinghamshire
Leap
Active Partnership
A social enterprise and one of 43 nation-wide Active Partnerships, Leap is passionate about helping people become more active and enjoy the benefits an active lifestyle can bring. By working collaboratively with local partners to create the conditions for an active nation they aim to improve the lives of residents across Buckinghamshire and Milton Keynes. They embracing innovative and creative ways to help people be more active and are committed to making a difference to the health, wellbeing and success of the county.
View Website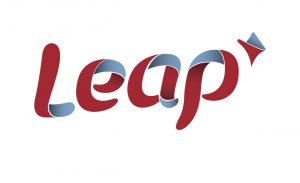 Live Well Stay Well
Buckingham Council
A free service supporting thousands of people and their families to achieve healthy lifestyle goals to help everyone Live Well and Stay Well. Whether that's losing weight, quitting smoking, getting more active, feeling happier or managing a long-term health conditions, Live Well Stay Well help to make those changes happen and encourage families and/or individuals to stick to them. They also help people find the support they need to help cope with long-term health conditions (such as arthritis) and from preventing it. There's even an easily accessible online Professional Referral form which health professionals can complete on behalf of patients seeking extra support for various health related issues. Long Term Condition Support is listed.
View Website