Exercise and Activity Directory
County:
Cheshire
Live Well Cheshire West
Cheshire West and Cheshire Council
An online directory for residents in Cheshire West bringing together services, information, advice and guidance. The site covers the length and breadth of health and social care including support around specific health conditions and exercise, through to activities for people who may be feeling lonely or bored. The website covers services for children and young people, families and adults working as a central one-stop-shop for all residents and care professionals.
View Website

Age UK Cheshire
A local not-for-profit organisation that provides a range of care and support services to enable older people to continue to live full and active lives, participate in community activities and remain in good mental and physical health. They provide a variety of services, activities and events helping older people stay healthy and safe, including Safe at Home (a falls prevention programme). To find out more, visit the Age UK Cheshire homepage and select Activities and Events and/or Our Services.
View Website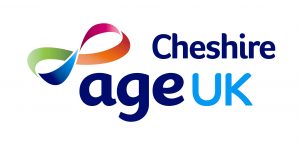 Cheshire Change Hub
A local health and wellbeing service, to support residents of Cheshire West and Chester live a healthier, happier life. Whether you want to quit smoking, lose weight, get more physically active or exercise safely around a special medical condition, you can access all the help and support you need through the Cheshire Change Hub. Programmes include falls prevention and strength and balance among others.
View Website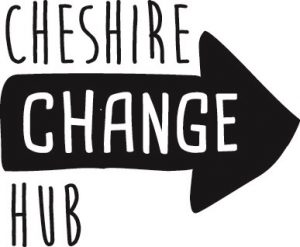 Live Well Cheshire East
Cheshire East Council
An online resource encompassing useful information and advice on living well, together with a directory of local services, support and activities available in and around the East Cheshire area. It covers a wide range of subjects including social care services for older people as well as information about local groups, clubs and activities. You can even tailor the information to the place where you live. Live Well Cheshire East provides support for people of all ages, all in one place.
View Website

Active Cheshire
Active Partnership
A not-for-profit organisation and social enterprise, established by local partners to improve the health and wellbeing of people living in Cheshire and Warrington through increased, sustainable physical activity. Active Cheshire engage, educate, enable, inspire and influence the local community to get active as well as change the habits, attitudes and behaviours of an increasingly inactive society.
View Website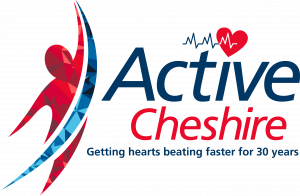 Everybody
Everybody Sport and Recreation is a registered health and wellbeing charity, based in Cheshire East that improves people's lives through physical activity and healthy recreation. Key services include16 leisure facilities,  fitness membership scheme, Learn to Swim scheme, Everybody Options as well as a concessionary discount programme. Everybody also offer a range of health and wellbeing programmes and initiatives to support people with illness or long term medical conditions. These include, specialist exercise referral programmes for people recovering from illness or long term medical conditions including osteoarthritis and chronic lower back pain, falls prevention, Move it or Lose it exercise classes (seated or standing) as well as free health walks to name just a few. To find out more please visit their website.
View Website

Halton
Active Halton
Supported by Halton Borough Council, Active Halton successfully brings together a wide range of sports and physical activities in one place. It is a partnership between local leisure centres, sports development and health improvement initiatives. One of the most popular exercise initiatives is called Active Me and offers a comprehensive range of community pay as go gentle exercise classes, social sports and free health walks (ranging from 30 to 60 minutes) offering a great opportunity to meet new people as well as explore Halton. Activities range from Chair Based Exercise Classes, Tai Chi, Pilates and Yoga through to more energetic sessions such as Zumba. Many of the classes are suitable for those living with long term health conditions such as arthritis and specialist classes are available for those with Parkinson's disease, Fibromyalgia, Cardio Vascular disease and those at risk of falls.
View Website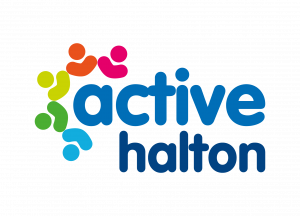 Warrington
LiveWire
Get Back Into Exercise and Fitness Classes
A Community Interest Company (CIC) striving to promote healthier lifestyles for everyone living in the Warrington Borough. They are committed to ensuring all members of the community have access to local facilities and encouraging increased participation in all activities as well as reading and learning. LiveWire offer a range of exercise and activities for all ages and abilities, including the Better Health and Stay on Your Feet programmes, designed to urge people to get involved in weekly exercise classes to progressively improve overall fitness and to lead healthier lifestyles. Both these programmes require a GP referral to participate and can be found via the Get Back Into Exercise tab. To find out more about LiveWire Leisure, Library and Lifestyle services, please visit their website.
View Website

Warrington
Livewire Lifestyle Health Walks
Walking for Health
There's no better way to get active, get back into exercise, get fresh air as well as meet new people! Organised short walks across Warrington, led by a Lifestyles Advisor or one of our trained volunteers who greet you at the selected meeting point and guide you through a pre-planned route lasting approximately one hour. Please visit their website to view the full timetable of scheduled walks.
View Website