Exercise and Activity Directory
County:
Cumbria
Active Cumbria
Active Partnership
One of 43 Active Partnerships across England, Active Cumbria is hosted within Cumbria County Council's Public Health Team and is the strategic lead for increasing participation in sport physical activity throughout the county. Funded nationally through Sport England, they help to deliver the government strategy for sport and physical activity locally by organising an array programmes to encourage people living throughout Cumbria to get active, get fit and maintain a healthy lifestyle. To find out more, go to the Activity Finder listed within the Be Healthy, Be Active category to search for the sports and activities available across Cumbria and how to get involved. The Activities and Sports category is also very informative, listing all sports and activities with details about each.
View Website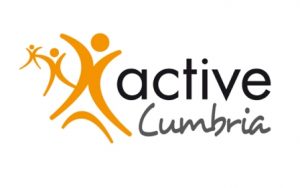 Age UK West Cumbria
A local, independent charity working to improve the quality of life for all older people living in Allerdale and Copeland. They support safety and independence at home for as long as possible and encourage older people to love later life! Activities and events include reasonably priced and easily accessible exercise classes, some of which are seated and also include Falls Prevention Classes. To find out more, please visit the Age UK West Cumbria homepage and select Activities and Events and/or Our Services. A full timetable of exercises classes can be viewed online.
View Website

Cumbria Walking for Health
Walking for Health
Supported by Active Cumbria (part of Cumbria County Council) this walking programme aims to encourage as many people as possible to become more physically active through walking, to improve health and wellbeing. Led by Volunteer Health Walk Leaders across the county, all walks provide a great opportunity to introduce regular low impact exercise to anyone's lifestyle as well as explore local areas and meet new people. Suitable for people of all ages and abilities, Volunteer Health Walk Leaders will ensure walks are at a pace that is comfortable for all.
View Website