Exercise and Activity Directory
County:
Gloucestershire
Age UK Gloucestershire
A local independent charity, partnered with national charity Age UK, they exist to support later life for people living in the county of Gloucestershire. They offer an array of ongoing social activities, events and services including Walking Rugby and Walking Football. Anyone can join in and sessions are designed to allow all abilities to access sports, whether they're old hands or playing for the first time. For those who enjoy competitive sport, being older doesn't have to mean watching from the side-lines. To find out how you can stay active and connected with your community, visit the Age UK Gloucestershire homepage and select Activities and Events and/or Our Services for more details.
View Website

South Gloucestershire
South Gloucestershire Walks
Walking for Health
Volunteer led health walks for people of all abilities, especially those who are inactive or do little physical activity. Walks are friendly, welcoming and offer a great opportunity to explore the outdoors, discover new places and meet new people. Walks are designed for people of all ages and abilities, are free to attend and vary in location (rural areas, parks, residential areas, towns and villages) as well as duration, ranging from 30 – 90 minutes. There's no need to book, simply turn up (with a comfortable pair of shoes) on the day to join in. A full timetable of walks can be viewed on the website.
View Website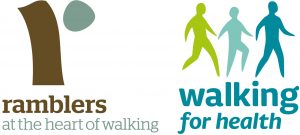 South Gloucestershire
One You South Gloucestershire
South Gloucestershire Council
A healthy lifestyle and wellbeing service for adults (18+) living in or registered with a GP practice in South Gloucestershire helping local residents to make important, lasting improvements to their health. Information about local services for becoming smoke free, reducing alcohol intake, eating well, moving more as well as reducing stress are all available. Digital tools, including One You apps for tablets and mobiles are also available to download. Useful information for health practitioners and families is also available.
View Website