Exercise and Activity Directory
County:
Hertfordshire
Hertfordshire Health Walks
Walking for Health
Free, guided, health-focused walks organised across the county to encourage local people to get active, get fit and stay healthy. There are currently 55 walks running every week across the county, offering a great opportunity to explore the outdoors, discover new places and meet new people there will be a walk that's right for you! A full list of walks can be viewed on the website.
View Website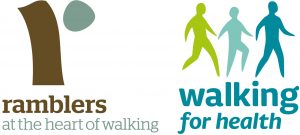 Herts Sports and Physical Activity Partnership
Active Partnership
One of 43 Active Partnerships across England, Herts Sports and Physical Activity Partnership works collaboratively with partners from the public, private and voluntary sectors to create the conditions for an active Hertfordshire. Passionate about encouraging more people to be more active more often, they seek to make active lifestyles the social norm for everyone and address the worrying levels of inactivity in modern society. Focusing efforts on inactive people and underrepresented groups, they use the power of sport and physical activity to transform lives. For more information about how to get involved in activities, please visit the website.
View Website