Exercise and Activity Directory
County:
Nottinghamshire
Active Notts
Active Partnership
The purpose of Active Notts is to connect, influence, collaborate and enable opportunities for people to be physically active as part of their everyday life.  They offer support around funding, insight and workforce development and work with partners help make physical activity, including sport,  the norm for the people who live, work and study in our communities.  Increased support and encouragement is offered to the inactive to become active and to keep people engaged in physical activity throughout their lives.
View Website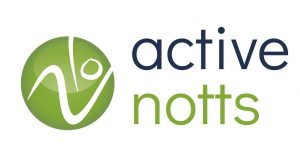 Midlands Nordic Walking
Midlands Nordic Walking teaches individuals how to Nordic Walk for health and fitness. Research has shown that Nordic Walking burns 20% more calories and has a lower rate of perceived effort compared with ordinary walking. Weight is spread over 4 points of contact, so it is less painful for people with joint problems such as arthritis. The pole technique can improve posture and breathing by lifting the chest as well as increase spinal rotation. The pushing action on the pole engages the core muscles which in turn support the back. If you've not Nordic Walked before, click on the 'Learn'  tab via the website homepage to find out more. If you've already learnt the Nordic Walking technique, click on the 'Nordic Walk'  tab to view all session. Please be aware, not all sessions are running due to COVID restrictions so booking is essential.
View Website