Exercise and Activity Directory
County:
Oxfordshire
Age UK Oxfordshire
A local independent charity working in the community to support older people, their families and carers. They encourage everyone to love later life by providing information and advice, home help, a befriending service as well as a variety of activities and events to suit all abilities. This includes, Generation Games which is Age UK Oxfordshire's physical activity service aiming to help people get moving, enjoy later life to the full as well as meet new people. These include Exercise to Music, Chair Dancing, Zumba Gold, Strength & Balance classes (that aim to reduce the risk of falls) as well as classes for people with long term health conditions such as Parkinson's. To find out more visit the Age UK Oxfordshire homepage and select Activities and Events and/or Our Services.
View Website
Oxford Health Walks
Walking for Health
If you enjoy getting outdoors, walking and meeting new people or are looking to start regular, gentle exercise Oxford Health Walks could be right for you! All walks are free to attend, are between 1 – 3 miles long and last between 30 – 60 minutes. All are Volunteer led, suitable for beginners or those returning to exercise. Anyone is welcome regardless of age or ability or fitness level. A full timetable of walks can be viewed or downloaded online and direct contact can be made with the Health Walk Coordinator for further details and/or any specific concerns
View Website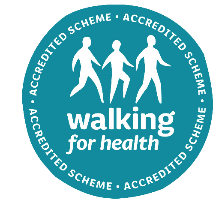 South Oxfordshire Health Walks
Walking for Health
Provide free, organised and easy to access health walks across South Oxfordshire. All walks are low impact and are mostly short 30 minute gentle walks with one or two that are slightly longer, lasting between 45-60 minutes. Designed with health in mind, walking groups can improve both physical and mental health by offering a safe, friendly and supported environment where everyone can walk at their own pace and not be left behind to walk alone. Walks are led by trained Volunteer Walk Leaders and with no need to book in advance, just turn up and enjoy!
View Website