Exercise and Activity Directory
County:
Somerset
North Somerset Wellbeing Walks
Ramblers Wellbeing Walks
North Somerset Wellbeing Walks welcomes over 300 regular walkers per week and are always keen to welcome new people. If your eager to start exercising, health walks will not only offer you the opportunity to get physically active at a pace that suits you, it will also provide an opportunity to meet new people and socialise. With an extensive timetable of group walks, encouraging local people of all ages, abilities and fitness levels to become more active it's the perfect opportunity to start regular exercise and improve health. All walks are led by friendly, full trained Volunteer Walk Leaders and vary in duration from 30 minutes up to an hour.
View Website
Walk Well in Taunton Deane
Everyone Active
Supported by Everyone Active in partnership with Somerset West and Taunton Council, the Walk Well in Taunton and Wellington programme aims to encourage local people to become more active, more often and to ultimately improve individual health and lifestyles through regular walking. The scheme provides three different types of walk for varying levels of stamina. The shortest walks are between 20 and 30 minutes, approx. 1.5 miles in length and are aimed at those people who are new to walking and want to be more active in the company of other people. Our longer walks can take between 40 and 90 minutes. A full timetable of walks can be viewed or downloaded online and direct contact can be made with the Health Walk Coordinator for further details and/or any specific concerns.
View Website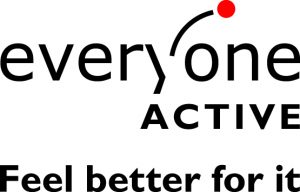 Age UK Somerset
An independent, local charity which has been working in the community across Somerset and North Somerset to support older people, their families and carers for over 70 years. Encouraging everyone to love later life, they provide a range of care and support services to enable older people to continue to live full and active lives, to participate in activities and to remain in good mental and physical health for as long as possible. They provide a variety of physical activities including Stay Strong, Stay Steady and Tai Chi both of which help older people improve strength and balance as well as stay healthy and safe or Flexercise for those less able. To find out more visit the Age UK Somerset homepage and select Activities and Events and/or Our Services.
View Website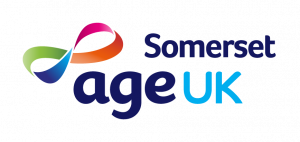 Somerset Activity and Sports Partnership (SASP)
Active Partnerships
A charitable trust and member of the nationwide network of 43 Active Partnerships, Somerset Activity and Sports Partnership (SASP) aims to achieve healthier and happier communities throughout the county by encouraging local people to engage in physical activities and sports. Committed to working with a wide range of local partners to support people in Somerset to lead healthy, active lives, the Activity Finder and Active Adults categories are good places to start looking for information about how to keep fit and healthy as well as search for the activities and/or exercise programmes locally. SASP is also supporting the national We Are Undefeatable campaign and provides information on how to get moving with a long term health condition.
View Website

Somerset Health Walks
Walking for Health
Health walks are a great way to exercise and to meet people in your local area whilst enjoying the beautiful Somerset countryside. The Health Walks are led by trained Health Walk Leaders and are a great way of getting exercise and meeting people. From beginners to challenging walks there are walks suitable for everyone. Somerset Health Walks are organised by different organisations in each district, Zing Somerset (West Somerset and Mendip), South Somerset District Council, Sedgemoor District Council and Everyone Active (Taunton).
View Website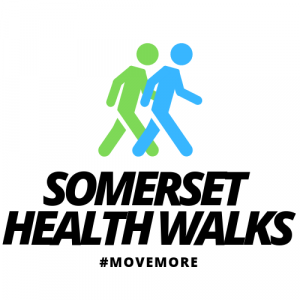 North Somerset
ESCAPE-pain
Bristol, North Somerset and South Gloucestershire Clinical Commissioning Group
Bristol, North Somerset and South Gloucestershire Clinical Commissioning Group have partnered with gyms in Bristol and South Gloucestershire to offer people with osteoarthritis of the hip and knee, free access to tailored exercise and education course called ESCAPE-pain. The programme is an award-winning group education and tailored exercise programme, which is clinically proven to benefit people with hip and knee osteoarthritis. The six-week programme will be delivered by gym instructors, who have received special training from NHS physiotherapists and community teams. For more details and to view a list of the gyms offering the free courses please click on the website link provided.
View Website