Exercise and Activity Directory
County:
South Yorkshire
Yorkshire Sport Foundation 
Active Partnership
A Lottery-funded charity supporting organisations across the nine districts of South Yorkshire and West Yorkshire. It is one of 43 Active Partnerships across England who work with partners to create the conditions for an active nation, using the power of sport and physical activity to transform lives. Over a quarter of the population are inactive, so as a charity, Yorkshire Sport Foundation works closely with partners to help individuals and communities overcome barriers and build healthy habits for life. They connect, influence and provide support for sport and physical activity, increasing and improving the many ways people can take part and get active. To find an activity near you visit the Yorkshire Foundation homepage, select Get Active and Choose an Activity from the drop down listed provided. Some of the activities include 50+ classes, bowls, curling, chair-based exercises as well as walking basketball and walking football to name but a few.
View Website

Barnsley
Walk Well Barnsley
Walking for Health
Part of the national Walking for Health scheme, Walk Well Barnsley has a full programme of guided walks designed to suit people of all ages, abilities and fitness levels. A great way to get more active, improve health and meet new people, all walks are free to attend and they particularly encourage people with long-term health conditions (such as arthritis) to come along. Health walks are not about rambling, hiking or 'power walking' – they're just short led walks in your local area at your own pace. All walks are led by qualified, friendly Volunteer Walk Leaders who are always supportive and welcoming to all new comers.
View Website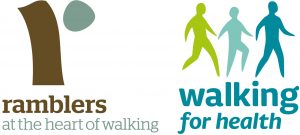 Doncaster
Get Doncaster Moving
Ramblers Wellbeing Walks
The Get Doncaster Moving website has a Resident Information Hub for inspiration and advice to support you to move more in Doncaster. You can read about what being active really means, how to get started and find a variety of activities across the borough.
A lot of Doncaster is rural, and we've got plenty of areas with attractive landscapes and features, including limestone gorges, country parks and lowland moorland as well as a number of nationally important historic parks and gardens.  There are a number of groups who get together to walk in and around Doncaster. Many people join walking groups not only to be active, but to make new friends along the way. There are walks and groups suited to all ages and abilities with friendly Walk Leaders ready to welcome you.
View Website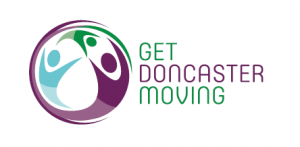 Doncaster
Doncaster Culture and Leisure Trust
A registered charity delivering premier leisure provision venues (13 in total) across Doncaster, offering a diverse range of health, fitness, leisure and entertainment activities. They aim to help communities across Doncaster to achieve a healthier and happier lifestyle. Activities include an array of fitness classes, outdoor and indoor sports as well as cycling and swimming. The ESCAPE-pain programme is also delivered across a number of their venues. To find your nearest venue and activities to suit you, please visit their website.
View Website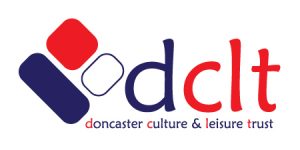 Sheffield
Step Out Sheffield
Ramblers Wellbeing Walks
A volunteer-led programme part of the national Walking for Health scheme, Step Out Sheffield offers a choice of weekly walks from over 20 different locations across the city. All walks are free, open to everyone and run throughout the year, including school holidays and often during the week leading up to Christmas Day. Most walks last between 30 minutes and an hour, offering a great opportunity to increase physical activity, enjoy the outdoors as well as meet new people. If this feels too much, there are progress options for each walk to gradually increase fitness levels week by week at one's own pace. A full timetable of walks can be viewed or downloaded online and direct contact can be made with the local Walking for Health organiser for further details or any specific concerns.
View Website