When:
22- 07- 2017 @ 1:00 pm – 3:30 pm
2017-07-22T13:00:00+00:00
2017-07-22T15:30:00+00:00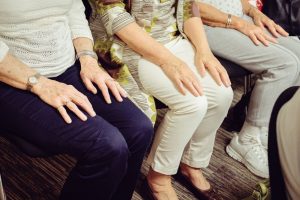 The Warrington group will launch on Saturday 22nd July 2017 at 1.30 – 3.30.
During the afternoon you will meet Heather Baumohl (Director of Development and Membership), Martin Lau (Registered Dietitian) and Leigh Walmsley (Paralympic Archer). Our three speakers will be on hand to facilitate discussion surrounding diet, psychological wellbeing and the adaptations which can be made to enable you to participate in exercise and sports. Each group is reflective of the needs of our Members and the local area.
We are very much looking forward to hearing your ideas which will help to develop and grow the group. If you would like to attend, please get in touch with us on 0203 7817120 or email info@arthritisaction.org.uk