John's Story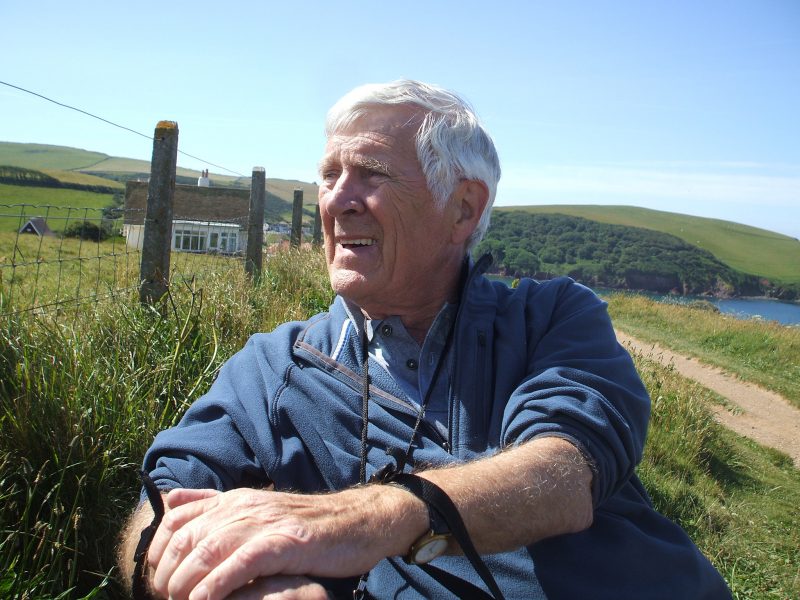 John Penny, 76 has been an Arthritis Action Member since February 2016:
"I was born and raised in Stanmore, Middlesex. I worked for Kodak Ltd in Wealdstone, Middlesex for 38 years, before taking early retirement. My hobbies were – and mostly still are – fishing, football (watching), walking and general gardening where I am the local Horticultural Club's Secretary.
I noticed the first symptoms of arthritis around 2008, before the condition became more prominent. I then went to my GP to seek help. My mother suffered from arthritis of the knees quite badly, so I was familiar with what the condition entails and was keen to get a medical opinion and diagnosis quickly. I suspected I had inherited my mother's genes.
My GP arranged for X-Rays. After confirming that what was causing the pain was indeed arthritis, he administered injections in both my knees, and off I went. A while later, I had to stop having the injections and was put on anti-inflammatory painkillers (Co-codamol tablets).
The arthritis pain was mostly moderate but at times became quite bad, especially when I went on long walks without a walking stick. It got to the stage where I had to stop my hobby of enjoying long walks, altogether. The pain hampered my gardening activities and made my life generally uncomfortable. I felt cheated, old and disappointed.
Outside of the painkillers, I received no further support or help from the NHS, so I began seeing a local Osteopath in Ferndown. The Osteopath, an Associated Practitioner as it turned out, was very helpful and recommended I have a look at Arthritis Action.
I am very pleased I listened and joined the organisation. It has given me hope for the future, as well as good advice on dietary and exercise matters. It has also helped me continue with my pastimes, by helping me manage my symptoms.
So I suppose if I was to give anyone just diagnosed with arthritis advice, it would be to look at slimming down and getting more exercise – exercise – exercise – and of course join Arthritis Action for their support and knowledge.
My overall health has improved following consultations with Arthritis Action's Dietitian Martin Lau, and I have lost weight. This has made me lighter, and as there is less weight bearing down on my knees, my legs are stronger with fewer wobbles. The membership element that worked best for me was talking directly with Martin, via Skype calls. I really liked keeping a food diary, finding it helped me change my portion sizes and reminded me to increase my activity levels. I now have smaller meals, and do a lot more exercise – seeking further clinical advice from my doctors to find suitable activities for me, using local hospital bikes, treadmills etc. I feel a lot stronger and happier about the future.
Owing to my family history of arthritis, I was headed for a lot of pain and little else to relieve it, but since I joined up with Arthritis Action the positive attitude of people does give you expectations around being able to manage and hopefully hold back the relentless progress of this condition via exercise and dietary control. I would recommend others with arthritis to join the charity. It's a no-brainer!
So I suppose if I was to give anyone just diagnosed with arthritis advice, it would be to look at slimming down and getting more exercise, exercise exercise – and of course join Arthritis Action for their support and knowledge."