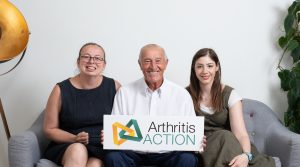 We are delighted to support Remember a Charity Week, taking place this week September 9th – 15th, a national campaign that raises awareness of the importance of Gifts in Wills.
This year's campaign will see over 200 charities come together with 1,300 campaign supporters (solicitors and Will-writers) to challenge the public's biggest misconceptions about Gifts in Wills through a fun and nostalgic 1970s-inspired campaign, developed in conjunction with BAFTA award-winning comedian Matt Berry!
You can learn more about the campaign and watch the videos here: https://www.rememberacharity.org.uk/news/week/
Stay tuned on our social channels for daily snippets, throughout the week!