YouGov research unveils the hidden impact of living with arthritis
12 October 2018
Today, to mark World Arthritis Day, we release the findings of a nation-wide questionnaire-based study, as we stand with charities across the globe to raise awareness for musculoskeletal conditions and health.
People of working age living with arthritis have significantly lower levels of life satisfaction than the UK national average, revealed a survey of 2,074 people with arthritis in Great Britain.
The research, carried out by YouGov, examined the life impacts of arthritis on people of working age in Great Britain, and explored the effects the condition can have on personal well-being, life satisfaction, and mental health.
One in five (21%) of those surveyed have had to give up work because of their arthritis, with half (49%) saying that their condition has affected their or their partner's working life in one way or another. People currently in employment face a number of challenges at work as a result of their arthritis. Difficulty coping with the job affects around a quarter (24%), added stress (22%), and guilt for the need to take time off work (21%).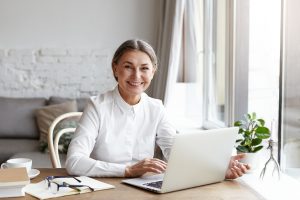 The average UK score for life satisfaction for people of working age is 7.61, while people with arthritis scored 6.41, dropping to 5.50 for younger people (aged 25 to 39), 2.10 points below the national average. The scores are based on the Office for National Statistics (ONS), which measures life satisfaction on an 11-point scale, where 0 is 'not at all' satisfied and 10 is 'completely' satisfied.
Furthermore, the research also revealed that pain can cause people to be more depressed. Around half of those surveyed (49%) said that their pain often or always makes them feel down or depressed. Around half of those who reported poor mental health also indicated a high anxiety score (between 7 and 10), illustrating the link between mental health and anxiety.
Our findings highlight the true impact of arthritis on the millions of people living with it every day, affecting all aspects of their lives, from their mental health to their family life, work, social activities, and physical health. It is especially alarming to see that life satisfaction and outlook on life significantly drops for those living with the condition.
This is why charities are so imperative to the arthritis community. By providing self-management tools, community based resource groups, and access to local practitioners, Arthritis Action can help improve the quality of life for those living with the condition.
Shantel Irwin, Chief Executive of Arthritis Action, says:
"This report highlights the true impact of arthritis on the millions of people living with it every day, affecting all aspects of their lives, from their mental health to their family life, work, social activities, and physical health. It is especially alarming to see that life satisfaction and outlook on life significantly drops for younger people living with the condition.

"People with arthritis need to know that they are not alone, and their voices will be heard. On this important day, we urge policymakers and the healthcare community to come together and prioritise arthritis as a leading cause of pain and disability, affecting one in six people in the UK. The numbers are not dropping, but the issues and life impacts are only increasing. It is time for action, for present and future generations."