Exercise and Activity Directory
County:
Greater and Central London
Age UK London
Lists alphabetically all the Age UK's in Greater London. Simply search the list for your location, select the area and details of your local Age UK will appear. A direct link to each Age UK website is also provided where you can then find out more about what they do and services offered.
View Website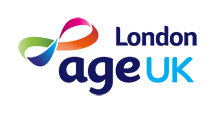 Bolder Not Older
Bolder not Older is an inclusive programme of dance classes for older adults, designed to improve the mobility, posture, balance and coordination of those participating. They offer a variety of classes from purely seated, seated to standing and active and are suitable for those with long term health conditions such as arthritis.
Delivered by DanceWest, West London's Community Dance organisation, their mission is to engage people of all ages and abilities in high quality dance activity to improve the physical and mental health and overall wellbeing of all people through dance.
View Website

London Health Walks
Walking for Health
Lists all the Walking for Health walks organised across Greater London. Simply use the search bar at the top of the page to add your location and find your nearest walk. Select your nearest health walk from the search results provided and the details of the walks will appear.
View Website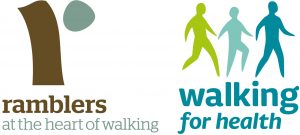 London Sport
Active Partnership
Supported by Sport England and the Mayor of London, London Sport's vision is for London to be the most active city in the world. To do this, they work in partnership with community organisations and local authorities to ensure physical activities and sports work better throughout the city to encourage participation. The long term aim is for all Londoners to be happier, live longer, be better-connected and able to access opportunities that improve physical and mental wellbeing'
View Website

Silverfit
Silverfit Charity, founded in 2013, is led by older people for older people! Their aim is to improve older people's quality of life by promoting happier, healthier ageing through affordable physical activity and combatting social isolation. Currently active across 10 London Boroughs and in 20+ venues, Silverfit is reaching a mass of people who weren't previously active. Each venue offers a choice of activities from Nordic Walking to Yoga, Walking Football, Tai Chi, Qi Gong, Badminton, Bollywood Dance, Indoor Rowing, Spin Bikes and fun group fitness classes, so everyone should be able to find an activity to enjoy.
View Website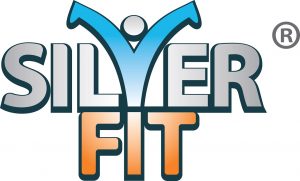 Thrive
A gardening for health charity, providing social and therapeutic horticulture (STH) programmes to a wide range of people with varying needs. STH is the process of using plants and gardens to improve physical and mental health as well as communication and thinking skills. They facilitate therapeutic programmes at regional centres in Birmingham, Reading and London and also provide gardening advice for people with disabilities or long-term health conditions to carry on gardening. Additionally, they provide training courses to professionals, career changers and people wanting to understand and work on their own wellbeing.
View Website