When:
08- 02- 2017 @ 2:00 pm – 4:00 pm
2017-02-08T14:00:00+00:00
2017-02-08T16:00:00+00:00
Contact:
Arthritis Action Group
0203 781 7120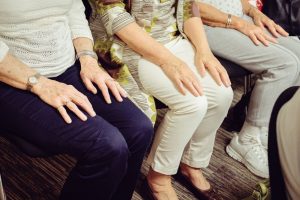 Arthritis Action Group meetings are an important part of our self-management approach to living with arthritis.
By joining a Group you can:
Find out more about living with arthritis from specialist speakers
Talk with others who live with arthritis and share experiences and tips
Improve your mental well-being
Be part of a community with positive aims
Our next event near you will be in Norwich 2-4pm on Wednesday 8th February 2016 and led by Heather Baumohl, Arthritis Action Director of Membership.
To Book – please email us members@arthritisaction.org.uk or call us on 0203 781 7120
Please note, we have high demand for our events, so book as early as you can, to avoid disappointment!