When:
25- 09- 2017 @ 1:45 pm – 3:00 pm
2017-09-25T13:45:00+00:00
2017-09-25T15:00:00+00:00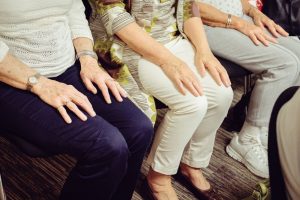 We are pleased to announce that Arthritis Action has taken over Arthritis Support Kent and we hope to carry on the fantastic work which has taken place since 2011.
Our speaker this month is Robert Thomas, a qualified Osteopath for 20 years and Associated Practitioner with Arthritis Action. You will learn a brief history about Osteopathy and how this physical therapy can help you manage your arthritis and related symptoms. Robert will be dispelling any myths associated with Osteopathy, running through what to expect at a first appointment as well as what you can do to help yourself stay active.
If you would like to attend, contact us on 02037 817120 or email info@arthritisaction.org.uk