When:
18- 08- 2020 @ 2:00 pm – 3:00 pm
2020-08-18T14:00:00+00:00
2020-08-18T15:00:00+00:00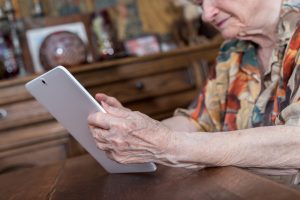 To help more people across the country access our peer-led support we are now running virtual meetings over the online platform Zoom.
During these meetings, you will get the opportunity to share your hints, tips and experiences with others within your locality about how you can manage your arthritis with confidence.
We will be joined by guest speaker, Matthew Rogers
Matthew Rogers is Head of Professional Development for the Institute of Osteopathy (the professional body for osteopaths) and has over 18 years of NHS and private practice experience as an osteopath.
A former Director of Arthritis Action, Matthew regularly participates in training to ensure that he practices the most contemporary evidence based approaches and currently holds a Fellowship with the National Institute for Health and Care Excellence (NICE).
​With a specialist interest in sports, self-management and the treatment of arthritis, he also work privately at Netherne Osteopathic Practice.
Exercise is extremely important for all of us and this is especially true for those living with the symptoms of arthritis. The correct type of exercises can improve joint flexibility, reduce pain and help you to keep doing the things you love, but the current environment we find ourselves in has made it more difficult to keep active.
In this workshop you will learn about the benefits of exercises for those living with arthritis, how to get started and how to maintain your activity levels in the current climate.
To take part please email: info@arthritisaction.org.uk or telephone 0203 781 7120 and we will email you the joining details to use on the day.
You need an internet connection in order to participate