When:
24- 11- 2020 @ 2:00 pm – 3:00 pm
2020-11-24T14:00:00+00:00
2020-11-24T15:00:00+00:00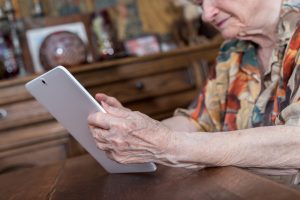 To help more people across the country access our peer-led support we are now running virtual meetings over the online platform Zoom.
Thrive's Training, Education and Consultancy Manager, Damien Newman will join us with a talk on adaptive gardening for arthritis, introducing Thrive's mission to bring about positive changes in the lives of people living with disabilities or ill health, through gardening. https://www.thrive.org.uk/
We are very pleased to have received funding from the Coronavirus Community Support Fund, distributed by the National Lottery Community Fund to help us run the Online Groups. Thanks to the Government for making this possible
During these meetings, you will get the opportunity to share your hints, tips and experiences with others within your locality about how you can manage your arthritis with confidence.
To take part please email: info@arthritisaction.org.uk or telephone 0203 781 7120 and we will email you the joining details to use on the day.
You need an internet connection in order to participate.