Alison Lloyd, Arthritis Action's Membership and Office Administrator recently joined the Arthritis Action team to support us and to be your first point of contact!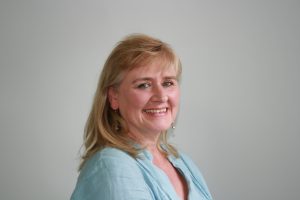 What is your background?
I was brought up in Edinburgh and studied at the University of Aberdeen. After graduating I travelled and worked in Europe and Canada, and later spent time teaching English in Spain and Turkey before settling in London to work in the not-for-profit sector. I consider London home now, but still love going back to Scotland – it's such a beautiful country and people are so friendly.
What do you feel the Charity offers people living with arthritis? Why do you recommend becoming a Member?
I believe in the Charity's commitment to helping people manage their arthritis through lifestyle changes and adopting a holistic approach to arthritis, as well as its friendly and supportive approach. Becoming a Member offers many benefits, like access to subsidised physical therapies, free nutritional advice and our informative magazines. Arthritis Action Groups are a great way to meet people and share experiences.
What do you do in your day-to-day?         
A big part of my role is to welcome new Members to the Charity and provide information about the benefits of membership and how we can support people to self-manage their arthritis. I also provide administrative support for the Events team and help to organise the office so that everything runs smoothly.
What is your favourite thing about our events?
As I'm so new to the Charity I haven't had the chance to attend any events yet, but hope I'll be able to in the future. It would be good to get a better feel for how everything works and see the Groups in action.
Favourite sandwich filling?  
Tuna salad or egg mayonnaise. I'm also partial to a BLT.
I would like to say thank you to my new colleagues for their warm welcome and am looking forward to working closely with the team to deliver a great service to our Members!
What is your favourite inspirational quote?
Gandhi's quote "Be the change you want to see in the world" – because if you don't do it, nobody else will.
Train or car? Definitely train. I enjoy driving but there's nothing quite as relaxing on a long journey as sitting down with a good book or watching the world go by to the rhythmic sound of a train heading down the tracks.
What is your current favourite book?       
I am reading a lot of books by women writers at the moment and have just finished The Handmaid's Tale by Margaret Atwood. I'm also a fan of Kate Atkinson and Hilary Mantel, who are both wonderful wordsmiths and very creative.
Thank you so much for answering all our questions, Alison!
Thank you very much!
***********************************************************************************************
For any questions about your Membership, email us on info@arthritisaction.org.uk, or call us on 0203 781 7120.