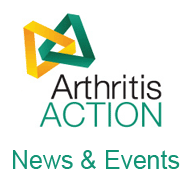 We are pleased to announce our next self-management event is to be held in Bristol over two days, on the 27th June 2:00pm – 4:30pm and 28th June 10:30am – 1:00pm at Armada House, Bristol.
Self-management techniques have proved to be an effective way of helping people with arthritis to take a more active role in managing their condition and be in control of their lives. This event is for people who want to learn how to manage the daily impact of living with arthritis. We offer various techniques and skills to help you confidently self-manage and take control of your own wellbeing.
What to expect:
Learn pain management and distraction techniques and the importance of positive thinking and target setting.
Information on physical therapies, mindfulness, exercise and healthy eating.
Learn how to work in partnership with health care professionals.
At the end of the course be empowered to take control of your condition and your own healthcare.
The event takes place over two half-day sessions and is free to attend. Places must be pre-booked and are available FREE to members. Non-members will be charged £20 which will entitle them for FREE membership. If you are interested in attending a self-management event PLEASE BOOK NOW by email: info@arthritisaction.org.uk or call us on: 01323 408 617 – limited spaces available!
For more information about all our self-management classes, please see our events page.