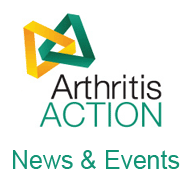 If you have arthritis and you take prescription medicines for pain, anxiety or sleep problems, you may be affected by new drug driving rules.
The law, which came into force in England and Wales on March 2nd, 2015, is designed to make it easier for the police to prosecute people who drive after taking illegal recreational drugs or higher-than-specified levels of certain prescription medicines. Those who are convicted face a minimum 12-month driving ban, a criminal record and a fine of up to £5,000 or up to six months in prison, or both.
The Department of Transport estimates that 19 million prescriptions are issued each year for the some of the drugs included in the new offence, some of which may be taken legally by some arthritis sufferers. However, officials are keen to point out that people who use any of the medicines included in the new offence correctly and legitimately, after following the advice of a healthcare professional, will be able to drive without fear of being prosecuted.
Just like the drink-driving law, the new rules will make it illegal to drive while over the specified limits of the drugs in question. These include prescription medicines used to treat extreme pain (morphine and opiate and opioid-based drugs), as well as drugs to treat anxiety or sleep problems (diazepam, clonazepam,  flunitrazepam, lorazepam, oxazepam and temazepam).
If you have been prescribed any of these drugs by your doctor, it's advisable to speak to your GP to find out whether it's still safe for you to drive. If you follow your GP's advice on how to take your medicines – and if your medicines aren't making you unfit to drive – you will still be allowed to drive, says the government.
Remember, you should never stop taking any prescribed medicines without speaking to your doctor or health professional first. If your prescribed medicines include any of the drugs named in the new law, it's a good idea to keep a copy of your prescription with you when you drive, just in case you're stopped by the police (a letter from your doctor confirming your legitimate use of the drug and dosage required may also be useful).
• For more information about the new drug driving law, visit www.gov.uk/drug-driving-law