Our Clinic in London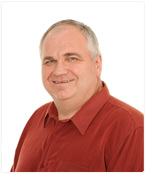 Kevin Young
What is it?
We hold a weekly clinic on Thursdays at premises in London. The clinic is run by Kevin Young, a Chartered Physiotherapist who also specialises in acupuncture.
Kevin Young has been associated with Arthritis Action since 2006 as a Trustee and an Associated Practitioner at the Harley Street Clinic. He is a Chartered Physiotherapist and Traditional Acupuncturist and specialises in lower limb, foot and ankle. He was a keen sports competitor for 16 years and still works as a team Physiotherapist. His professional interest in arthritis extends to him personally as a sufferer of osteoarthritis in his hips, feet and ankles. This has led him to help and maintain his arthritis naturally and through diet, exercise and stretching.
To make an appointment with Kevin you first have to become a Member. Each year, your first two appointments will be covered by the annual membership fee, and any further sessions will be subsidised at a cost of £20.
Nutritional consultation
Our registered dietitian holds occasional consultations at our clinic in London. These are only available to Members and have to be pre-booked. To book: please call 0203 781 7120.