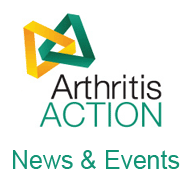 If you're a woman, drinking fat-free or low-fat milk on a regular basis may help to slow down the progression of osteoarthritis (OA) of the knee, say American researchers. The experts, from Brigham and Women's Hospital in Boston, suggest drinking milk may have a protective effect on the knee joint. However other dairy products failed to produce the same results, with cheese associated with an increase in knee OA progression in women and yoghurt having no impact at all in both men and women.
The study included 888 male and 1,260 female volunteers with knee OA. During the study their joints were x-rayed to measure the space within the knee joint, which allowed the researchers to evaluate the progression of OA.
Among the female volunteers who drank no milk, the knee joint space narrowed by 0.38mm over the course of four years. But in those who drank less than three or four to six glasses (237ml) a week it decreased by 0.29, and by 0.26mm in those drinking more than seven glasses a week. The researchers found no association between drinking milk and joint space width decrease in men, however.
OA affects an estimated 8.5 million people in the UK, including around six million who are thought to have arthritis in one or both knee joints.
"Milk consumption plays an important role in bone health," says lead researcher Dr Bing Lu. "Our study is the largest study to investigate the impact of dairy intake in the progression of knee OA. Our findings indicate that women who frequently drink milk may reduce the progression of OA."
The study has been published in the journal Arthritis Care & Research, in which fellow experts from the Hebrew SeniorLife Institute for Aging Research also write: "The study by Lu et al. provides the first evidence that increasing fat-free or low-fat milk consumption may slow the progression of OA among women who are particularly burdened by OA of the knee, which can lead to functional disability."
The Arthritic Association's dietitian Martin Lau encourages members to drink low-fat milk as part of the Association's recommended diet for people with arthritis, the Conquest Diet.
"There have been a few misconceptions about milk and osteoarthritis," he says. "This study illustrated the how important milk is in the role of reducing OA progression. I suspect calcium and insulin-like growth factor-1 might be the beneficial factors. Therefore a healthy diet along with frequent milk drinking may be of importance in joint health."
Find out more about how the Conquest Diet could help you.