When:
04- 04- 2017 @ 2:00 pm – 4:00 pm
2017-04-04T14:00:00+00:00
2017-04-04T16:00:00+00:00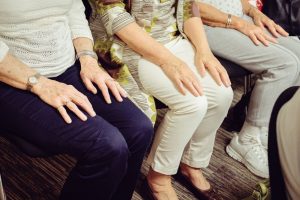 We are pleased to be launching our first Arthritis Action Group on 4th April 2017 in Staines. The first meeting will be an opportunity for you to meet others living with arthritis, as well as find out more about what Arthritis Action Groups can offer.
Physiotherapist and Associated Practitioner, Kevin Young will be leading the group and will be discussing how you can keep active in the spring and summer months. He will be joined by Heather Baumohl, Director of Development and Membership. They will both be on hand to answer any questions you might have about arthritis and self-management and are very much looking forward to meeting you .
if you would like to attend, please get in touch with us on 02037 817120 and we will be pleased to give you some more information.