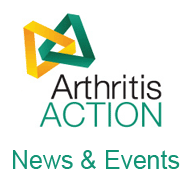 If you gained a few pounds or more over the festive season, National Obesity Awareness Week (January 12-18) is a timely reminder of why weight management is so important for your health.
Launched in 2014 and organised by the National Obesity Forum,National Obesity Awareness Week features a programme of events, activities and promotions aimed at raising awareness of the country's obesity problem and informing people how they can help tackle it.
According to the National Obesity Forum – an independent organisation of medical practitioners – obesity is a major health problem in the UK, with one in four adults considered obese. More than 12,000 hospital ointments are for obesity-related conditions each year, and If current trends continue, half of the population will be obese by 2050.
However, it is possible to reverse this trend, the forum suggests. So during National Obesity Awareness Week, members of the public are being encouraged to join in, even in a small way, by eating more healthily, avoiding snacks or just being more physically active.
The problem is, with so many different diets and conflicting nutrition advice available, eating healthily can be confusing. But the good news for Arthritis Action members is that the charity's dietitian and nutritionist, Martin Lau, is on hand to offer guidance on healthy eating whenever it's needed.
"Obesity contributes to the incidence and progression of osteoarthritis," says Martin. "The excessive joint loading and pain can be reduced by losing body weight (fat mass). We offer support and assistance to members with a body mass index (BMI) of 27 or higher, and offer face-to-face, phone or email consultations."
If you want to manage your arthritis symptoms – as well as achieve and maintain a healthy weight – find out how you could benefit from becoming a member of Arthritis Action.