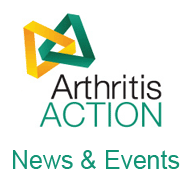 The University of Kent have published preliminary results from their pilot study into the efficacy of a Mediterranean type diet on symptoms of osteoarthritis. They showcased an informational poster and delivered a short lecture at the Nutrition Society's annual conference held in Glasgow in July 2014. The poster is published in Proceedings of the Nutrition Society (Volume 73, Issue OCE3, 2014).
The pilot study results were analysed as part of the clinical trial being undertaken by the University for The Arthritic Association. The initial findings suggest that simple modifications to diet may help patients with OA manage the progression of their disease and improve their quality of life.
The study is continuing with further analysis on a larger number of participants.
To view the poster click here.